Meet your Council of Governors
Follow the link below to see a map of the Trust's constituencies, and the public governors elected to each constituency.
Your governors welcome the views of the community to help them develop their own views and advise the policy and aims of the Trust. If you wish to bring any matters to their attention, you can do so through our inbox "Contact Your Council"
You can see details of all our governors (publicly elected, staff elected and stakeholder) below:
Public - Elected
Dianne Hughes
Dianne Hughes lives in Emley, and worked for 53 years for the NHS, the last 33 years as the Night Services Matron at the Northern General Hospital in Sheffield.
She has also been involved with Marie Curie Care and Support for over 12 years, no longer nursing but doing voluntary work. She has also been the Coordinator for Huddersfield Street Angels since 2008.
Dianne works as a self employed Funeral Celebrant, and is involved with a number of local committees and church work.
Lynn Moore
Lynn Moore is a retired nurse and midwife from Sowerby, Halifax, and is married with two grown-up children, one living in Queensbury and the other in Egypt.
Lynn has completed teacher training and was a senior lecturer in midwifery at Salford University.
Brian Richardson
Brian Richardson is a retired business consultant/consultant auditor. He has experience of inpatient, outpatient and GP treatment and District Nursing services. Brian is a Practice Health Champion and Patient Reference Group member at Beechwood Medical Centre as well as being an active volunteer for a number of organisations and charities. He lives in Halifax and is a grandfather and great-grandfather.
Kate Wileman
Kate Wileman lives in Calderdale and is a former teacher. She developed and disseminated an education project nationally. Latterly she has been involved in teacher training at Sheffield Hallam University and is now retired. She is President of the Shibden WI, in Northowram, Halifax.
Rosemary Hedges
Rosemary Hedges lives in Luddenden. She is married with children and grandchildren.
Rosemary is now retired and worked in local mental health services as a clinical psychologist for her entire career. She wanted to become a governor as she feels she has a lot to offer in terms of understanding the issues facing health services today.
Brian Moore
Brian Moore lives in Longwood, Huddersfield. He is retired after being a sales manager for 30 years and a CEO of a buying group for the catering industry for 10 years. He has been married for over 50 years, and has three children and 12 grandchildren.
He wanted to become a governor to give something back to the community after using the hospitals "quite a few" times.
He says, "The NHS is the world's best medical and healthcare provider to all from the cradle to the grave but it has its problems. By working together these can be minimised and standards maintained."
Di Wharmby
Di Wharmby was born and bred in London, and has lived in West Yorkshire for the past 35 years.
She is married with two children. She is now retired, having been in education as a mathematics teacher and an Assistant Head Teacher involving leadership, training, financial management, human resources and research.
She describes the NHS in 3 words: Caring, committed, challenged. She became a governor because it provides an opportunity to contribute to the work and development of the Trust and to represent the views of the community it serves.
Annette Bell
Annette Bell, from Northowram, is a retired Home Care manager providing support for people in their own homes.
She became a membership councillor to try to improve services borne out of her experiences when she was involved at length trying to access pain care treatment for her husband.
Annette says: "My husband and I both have outpatient appointments and everyone is very kind and caring and it is great to see it on that scale."
Stephen Baines
Nasim Esmail
Nasim is originally from Kenya but now lives in Batley.
She is a Community Member of Locala Community Partnership and helps with their Parents Panel.
Nasim has done volunteering work in the NHS in West Yorkshire for the last five years. She is keen to improve services for patients and this is what inspired her to become a Membership Councillor at CHFT.
Veronica Maher
Veronica works as a Lecturer teaching Health and Social Care at Kirklees College.
She qualified as a nurse in 1988, before becoming a qualified teacher in 2001. Her nursing career led her onto a very diverse career pathway including drug development and training within the pharmaceutical industry.
Veronica's children and grandchildren happily keep her very busy when she is not working. To relax she enjoys a good read and a long walk (not at the same time!). Her favourite get away destination is Ireland.
Veronica's association with the Trust both as an employee and recipient of services inspired her to apply to become a governor when the opportunity presented itself.
Katy Reiter
Katy Reiter lives in Lindley, having grown up in Halifax.
She runs a Business Consultancy with her husband and in her spare time she enjoys walking her dog and volunteering as a Homechecker for several animal charities. She also volunteers at Stirley Community farm, helping to keep the cows there safe and well!
Katy says she put herself forward for election as a governor so that in a time of change for the Trust she could help to ensure that patients are at the heart of all decisions and are treated as individuals.
Michelle Rich
Staff - Elected
Nicola Sheehan
Nicola Sheehan is Head of Therapies within the Community Division. She was elected as a Staff Membership Councillor in 2016, for the Allied Healthcare Professionals/HCS/Pharmacists group. Nicola has worked for the Trust for over 23 years and lives in Halifax.
Charlie Crabtree
Stakeholders - Nominated
Bob Metcalfe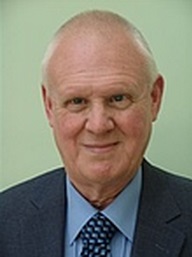 Bob Metcalfe is a Calderdale councillor for the Halifax town ward and cabinet member for Health and Social Care. He is the former chair of Calderdale Council's Health and Social Care Scrutiny Panel. A retired purchasing manager, he is a member of the Risk Management & Audit Committee of the Together Housing Group (formerly Trans Pennine Housing) and lives in Halifax.