Supported Self Management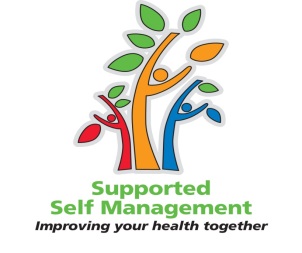 Take Control is a self management programme (SMP) delivered by Calderdale and Huddersfield NHS Foundation Trust. Take Control programmes are delivered across Calderdale for people living with one or more long term health condition. Recent participants have included people with Chronic Pain, Multiple Sclerosis (MS), Parkinson's Disease, Stroke, other neurological conditions, heart conditions, Diabetes, ME, and respiratory conditions.
Take Control programmes are available across Calderdale in various community venues including Todmodern, Hebden Bridge, Halifax and Brighouse. For further information please have a look at the flyer and the tabs below.
The course:
Should be enjoyable and helpful to you
Aims to increase your knowledge and understanding of your condition
Aims to build your knowledge, skills and confidence to manage your condition more effectively
Will give you the opportunity to problem solve with other people in similar situations
Has been proven to work by national research carried out on the behalf of The Health Foundation
Will give you the chance to learn about and use new tools and techniques
Gives you an approach to get the most out of your health appointments
The course is delivered:
In a relaxed and friendly environment with refreshments provided
Over one morning or afternoon per week for seven weeks
By an experienced health professional and a valued volunteer, who themselves are living with a long term condition
For a group of people with similar long term conditions
In a discussion based way without any physical activity
The courses are for people living in Calderdale who have a long term health condition. They are run in Halifax, Brighouse, Hebden Bridge and Todmorden.
You can book directly on a Take Control course by telephoning 01422 224225.
This page is currently under construction.
Disclaimer: Calderdale and Huddersfield NHS Foundation Trust is not responsible for the content of the external websites listed. The links are provided for convenience purposes only.