Outpatient Physiotherapy Services
For Information
Calderdale Royal Hospital Physiotherapy Department
01422 224198
Huddersfield Royal Infirmary Physiotherapy Department
01484 342434
MSK Physiotherapy Admin office
If you need to make or cancel an appointment please phone the central booking office on:
Phone line: 01484 905380
(Lines are open Monday to Friday 8.00am – 4.30pm)
Appointments can be offered from 7:00am to 7:30pm at some sites, please enquire when booking your appointment.
If you cannot attend your appointment, please give 24 hours notice by calling the number above.
We work in-line with the Trust's Patient Access Policy:
If you do not attend your appointment/class and fail to contact us, you will be discharged from Physiotherapy services. Consecutive cancellations of two appointments may also result in you being discharged.
Cancelling an appointment?
It is important for you to keep your appointment but sometimes it is not possible. If you need to re-arrange or cancel your appointment contact the Central Booking Office 01484 728941 giving 24 hours notice. Due to high demand on our services, if you fail to attend your appointment and have not contacted us you may be discharged in line with the Trust access policy.
What will my first appointment involve?
You may be offered a face to face appointment in the department or a telephone appointment.
Face to face appointment
One of our physiotherapy team will carry out a 30-40 minute assessment to identify your problems and work with you to agree a treatment plan with you. Any follow up appointments usually last 20-30 minutes. Treatment may include specific hands-on treatment by the therapist, exercise and advice on self-management.
Telephone appointment
A physiotherapist will telephone you within a pre-arranged period of time. The length of the call may vary but on average will last 20 minutes. You will be asked questions about your condition and how it affects you. They will discuss with you an appropriate treatment plan which may involve providing you with some advice and exercises. If required a further telephone appointment will be arranged or you may be asked to attend an appointment in the department.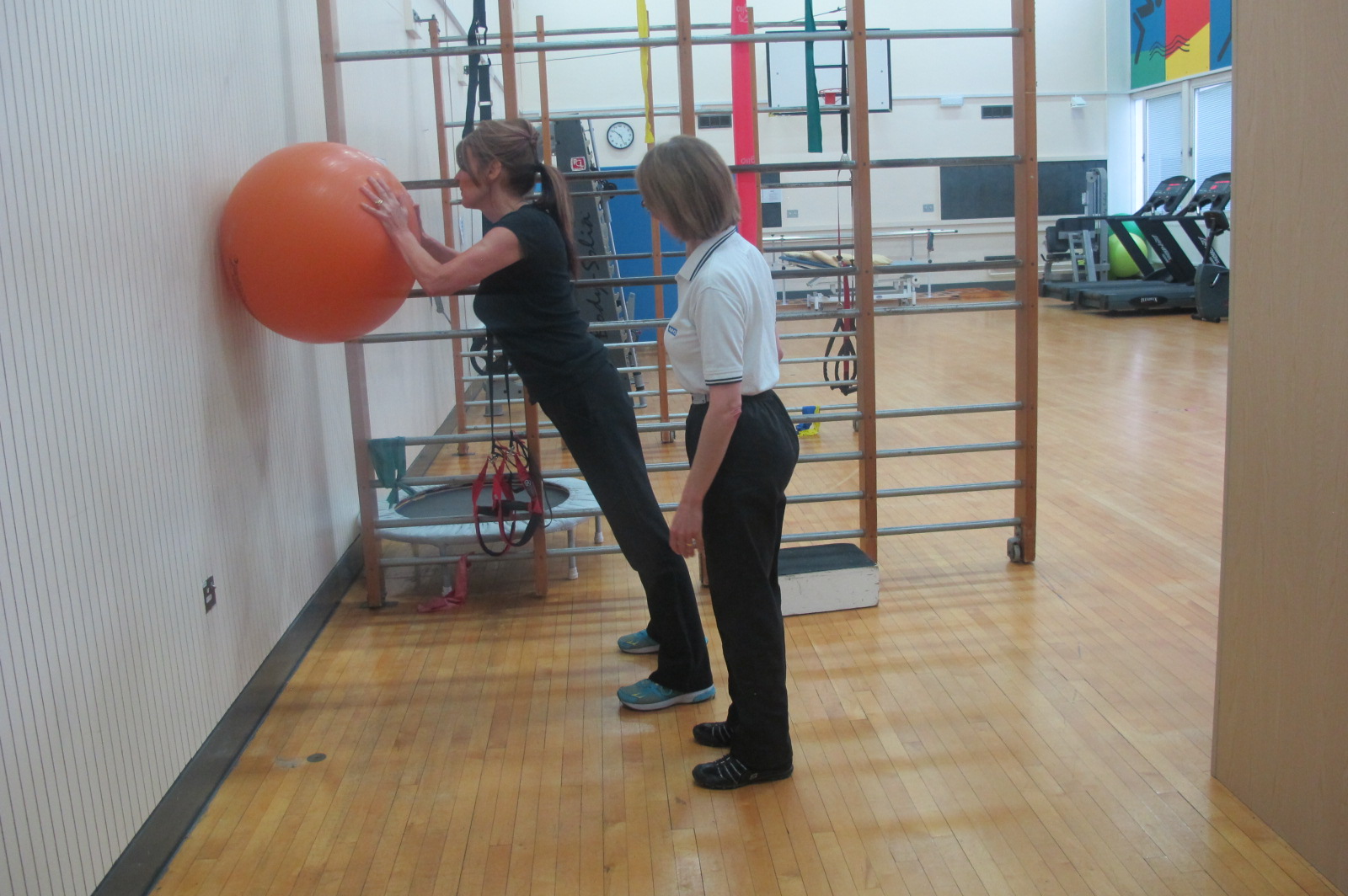 Your physiotherapy appointment?
Appointments
Please arrive at least 5 minutes before your appointment, this allows you to book yourself in at the reception desk. If you arrive more than 10 minutes after your appointment time your physiotherapist may not be able to see you.
For safety reasons please tell the receptionist and physiotherapist if you have a pacemaker or if you may be pregnant.
The physiotherapist may ask you to undress to your underwear as part of your assessment. For a neck or shoulder problem you may feel more comfortable wearing a vest, for a lower back or leg problem you may wish to bring shorts.
Medication
Please complete all of the paperwork that is sent to you through the post making sure that you list all of your medication.
Parking
There is a charge for parking at the hospitals and at some of our other treatment sites.
How can I see a physiotherapist and who can refer?
You can access the service by talking to your G.P, hospital Consultant or other health care professional who will then refer you into our service if appropriate.
Please see the attached document for the procedure after referral.
The Physiotherapy department
Our physiotherapy services are based at both main hospitals and various health centers - see the where to find us drop down here. This is so you can receive care closer to home or where you work.
When booking your appointment please let us know where you would like to be seen and whether you require any additional assistance e.g. language interpreter, sign language interpreter.
All of our physiotherapy departments have individual treatment cubicles where we assess and treat patients. In addition we have gyms at the larger sites where we run a number of supervised exercise sessions.
Our qualified physiotherapists provide a high quality physiotherapy service for people with musculoskeletal, rheumatology or persistent pain problems. We help our patients to develop and restore movement in order to maximise their quality of life and help them to achieve their functional goals. Physiotherapists are autonomous practitioners and can refer you onto other services if further intervention is required.
Occasionally students may see patients under supervision of a qualified physiotherapist, in which case you will be asked for your consent, please tell us if this is not acceptable to you.
To get the most out of your treatment your physiotherapist will discuss your therapy goals with you. For treatment to be successful, your therapist will expect you to act upon the advice given and to comply with your agreed treatment programme.