Physician Associate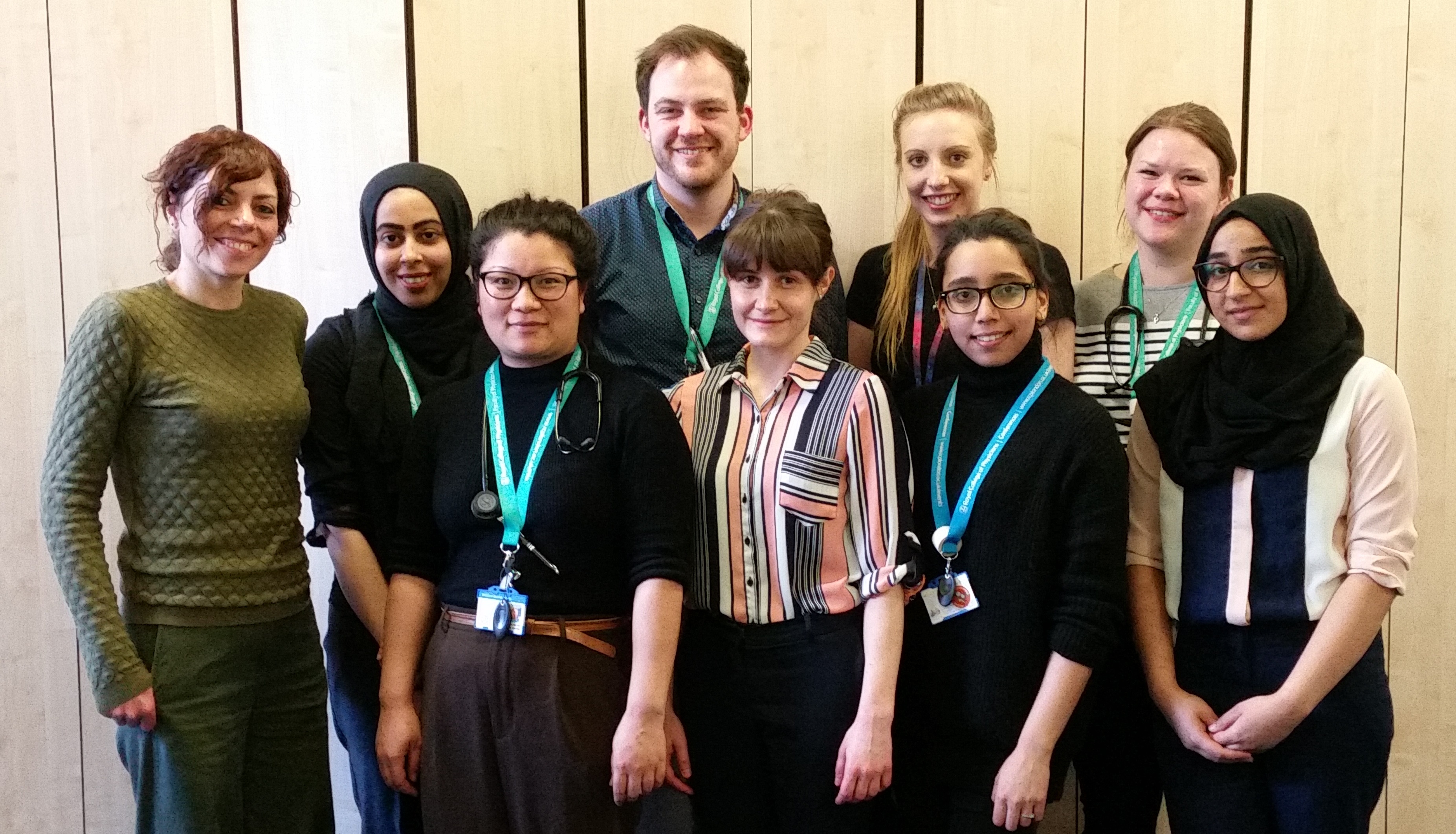 Click here to watch a short video by PA Rachel Turner who works on the Short Stay Unit(SSU) at HRI, talking about why she chose to be a PA and her role at the Trust.
Click here to find out from Alizha what it's like to be a PA and to be the first in the Trust.
Click here to watch a video by Health Education England which includes interview by one of our PA's Alizha Waheed - starting 1 minute 17 seconds in.
Click here to find out from Alizha what it's like to be a PA and to be the first in the Trust.
How do you train to become a Physician Associate?
To become a Physician Associate – you must have completed a bachelor's degree in a life science or biomedical science degree with a minimum 2:1 qualification.
After you have graduated, you can apply at one of several universities which run the Physician Associate Studies program and Postgraduate diploma or Masters level. The Masters Degree is a 2 year course. You can either apply for the PG Diploma Physician Associate or PG Masters Physician Associates studies.
If you would like to know more information about the course – click here to the Leeds medical school website for Physician Associates.
Universities that offer the course:
University of Leeds
University of Bradford
University of Manchester
UCLAN
What is a Physician Associate?
A Physician Associate aka PA is new clinical role developed in the UK adapted from the American/dutch PA role. They are dependent clinicians trained in a medical model to provide permanent mid-level medical care which supports the medical role of doctors.
A PA works in the assessment, diagnosis and management of a patient under the supervision of a doctor.
How long have PAs been working in the UK?
PAs have been working in the UK since 2002 – these were a small group of "Physicians Assistants" primarily from the United States. They worked in areas across both primary and secondary care.
They successfully expanded the role across the country with over 20 universities running the programme in 2017.
1. Regulation - in the recent weeks there has been positive feedback as part of a national consultation from the depart of health in regards to the regulation of the Physician Associates working in the UK.
2. Indemnity- MDU, MDDUS, trust indemnity
3. In house training – protected teaching training, medical grand round, quality improvement
4. Prescribing – training SCRIPT , training from qualified pharmacists in the trust to assist with prescribing training, medicine reconciliation etc.
5. Definitive roles in MDT – skills, assessment of patient, training of procedural skills – Lumbar Punctures, USS guided procedures , assisting in theatre , contributing to the on call medical rota, ALS training.
6. Progression of your career as a Physician Associate – The trust listens to your needs! We are here to optimise the roles of PAs to meet the demands and learning needs of all the Physician Associates in the trust.
Royal College of Physicians - RCP
The Royal college of Physicians is in charge of the development and the oversight of the PAs working in the UK.
This includes annual CPD conferences, where there are opportunities for all PAs in the country to come together for yearly professional updates.
There are several other institutes that are involved in the development of PAs, these include the Society of Acute Medicine, Royal College of Surgery and the Royal College of Physicians.
The faculty of Physician Associates
The faculty of Physician Associates
Development of a faculty of physician associate to allow a platform for PAs to raise concerns, progress and other topics to be addressed.
Link them with other faculties of PAs in other parts of Yorkshire
A platform for PAs in the Trust to get to know each other.
Visit the Faculty of Physicians Associates website here for more information.
Links with Leeds Medical School
Part of the training for PAs, students from the Leeds Medical School regularly attended the Calderdale and Huddersfield Foundation Trust. They receive weekly teaching sessions, participate in training opportunities for qualified PAs and junior doctors.
At CHFT we are keen to maintain close links with the Leeds Medical School to optimise learning for our students. We aim to continue assisting in their training by facilitating them in areas which they require. In June 2017 we successfully ran our first Mock OSCE for the PA students who were training to sit their final year examinations at the Royal college of Physicians.