Register for the Patient Portal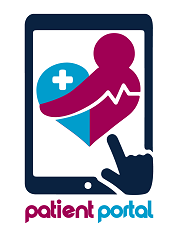 How to register for the Patient Portal at Calderdale & Huddersfield NHS Foundation Trust
You can register when you attend any outpatient appointment or you can complete the form at the bottom of this page. On this page you will find videos to talk you through the registration process and using the patient portal. There is also further information about what you will need before you register and some frequently asked questions. If there is anything you are unsure about or would like to ask us please get in touch.
---
How to register for the patient portal - video
Using the Patient Portal - video
Register at your outpatient appointment:
You can complete a form either in clinic or it can be taken home to complete and then returned later.
­
You will need to provide us with a personal email address and a memorable date. To help keep your information safe this must not be your own birthday.
Please remember the date you provide as you will need it to activate your account.
Once you have completed the consent form you will receive an email invitation within two working days, from Calderdale & Huddersfield NHS Foundation Trust and Bradford Teaching Hospitals NHS Foundation Trust.
Please follow the instructions in the email to activate your account.
You can also give consent for others to manage your account, including care givers who help manage your healthcare.