Children's Outpatients
Welcome to the Children's Outpatients Department!
Our team is made up of paediatric consultants, clinic nurses, healthcare assistants and other health care professionals
We hold several clinics to treat children and young people aged 0-16 with a variety of different conditions (such as diabetes, asthma, endocrine and allergy).
Patients who are referred to us will see someone from the multi-disciplinary team. Your appointment will usually be with a paediatric consultant, but you may also be seen by a registrar, specialist nurse, or therapist. Your child's care will always be overseen by a consultant.
During your appointment, you may need additional tests such as a blood test, x-ray or skin prick (allergy test). These will be carried out by the nurses and healthcare assistants, although please be aware there may be a wait time depending on whether other clinics are running.
You may have to come and visit us a few times, but you won't have to stay overnight.
We are open Monday – Friday (8:30 - 17:00).
We are closed weekends and bank holidays.
Some appointments may be held over the telephone. This will be stated in your clinic letter.
We may be able to offer a telephone appointment if your child is unwell and unable to attend a face-to-face appointment. Please ring the department and we can see if the consultant is happy to do this. If they want to see you in person, the appointment will be re-arranged.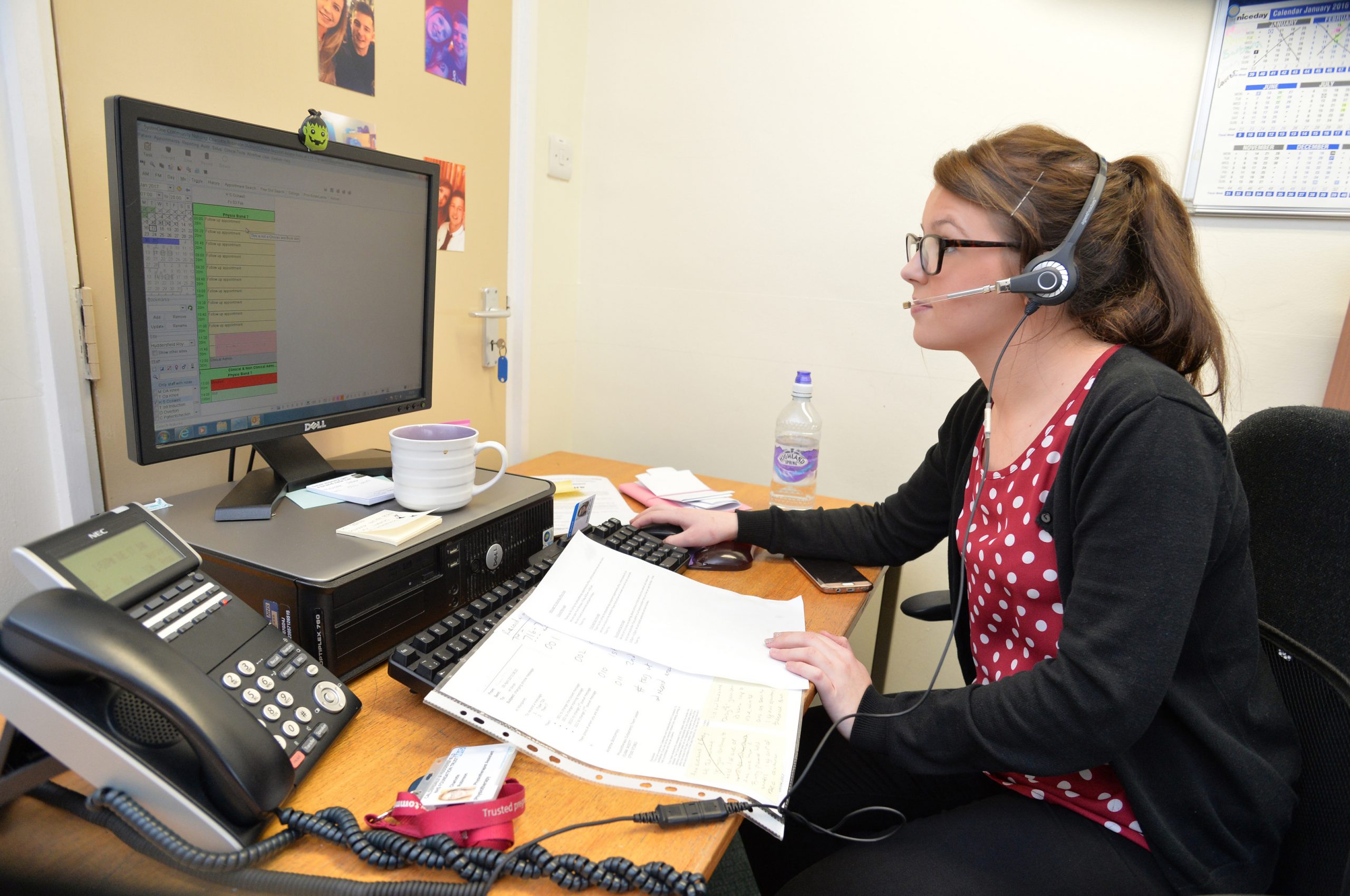 We advise that you come 15 minutes before your appointment time, so we have time to check you in and do your height and weight. We may also need to do additional observations such as blood pressure and urinalysis.
Please allow time for travel and parking, especially at Calderdale Royal Hospital as there are limited spaces.
If you are running late, please contact the department and we will inform the consultant. If you are more than 15 minutes late, you may not be seen.
If you need to re-arrange or cancel your appointment, please contact the Appointment Centre as soon as possible on 01484 3555370.
If you cannot attend and don't inform us, it may result in you being marked as a 'no show' and being discharged back to your GP.
We offer a phlebotomy service for children under 10 years old.
Children aged 10 and over will need to go to the adult services unless they have additional needs. You can contact them by calling on 01484 355765 (HRI) or 01422 222049 (CRH)
There are several ways your child can access our phlebotomy service:
For routine bloods as part of your child's ongoing treatment as requested by their consultant, specialist nurse, or another department.
Via your child's GP (your GP will need to provide the paperwork)
For bloods requested by another hospital (they will need to provide the paperwork).
If you have a form you will need to bring this with you to your appointment.
Appointments are by booking only. We do not operate a drop-in service.
You can book a blood test by calling us on 01422 224374 (CRH) or 01484 343210 (Acre Mill).
Our blood clinics vary day-by-day – they may be:
All day (9am – 4pm)
In the morning (9am – 12pm)
In the afternoon (1pm – 4pm)
Each blood test appointment is 15 minutes, but we can offer a double appointment if you feel your child may need extra time i.e., if they have struggled before.
**Please note that blood clinics are not held every day**
What will happen during your blood test?
Your test will be done by either a nurse or a healthcare assistant
Sometimes we have the specialist Play Team to help.
We use a cold spray and distraction techniques.
We do not use numbing cream however if you prefer this for your child you can get this from chemist or a GP.
You will be rewarded with a sticker and a star card – you will get a star every time you come for a blood test. When you get 5 stars, you will get to chose a present from our prize cupboard!
How will I get my blood test results?
GP Bloods: If your GP ordered the blood test, you will need to contact them directly.
Consultant Bloods: If the blood test was requested by one of our consultants, they will write to you with the results. Clinic staff and secretaries cannot give results out over the telephone.
If your blood test was requested by a different department / service / hospital, you will need to contact them directly.
Locations and Contact Details
We are located at both Calderdale Royal Hospital and Acre Mills Outpatients (across from Huddersfield Royal Infirmary).
Calderdale Royal Hospital,
Salterhebble,
Halifax,
HX3 0PW
We are on the 2nd floor.
Contact us on: 01422 224374
Acre Mills Outpatients,
Acre Street,
Huddersfield,
HD3 3EA
We are on the Ground Floor.
Contact us on: 01484 343210
Please note that our phones do not have answerphones, so if you have a query or want to book a blood test, please call within our opening hours.
We try to answer ASAP but please understand that we may be busy with patients, and may not be able to do so right away.
Can I bring other children?
Other children should not be brought along if possible. This is to minimise the amount of people in department and reduce the risk of infection. However, we understand that some people may not have an alternative / any childcare.
Can more than one parent/carer attend?
Yes, however we advise a maximum of two guardians to minimise the risk of infection.
We advise you arrive 15 minutes before your appointment, but we understand some people may be earlier.
If you arrive before our opening time (8:30am), you may not be let into department. This is to allow staff to properly set up clinic and ensure the safety of the department.
Will I be asked questions when I arrive?
Yes.
On arrival we will ask the purpose of your visit (for a blood test, to see a consultant etc). This is to ensure staff know who is in the department and ensure the safety of our patients and their families.
As per our safeguarding policy, we also have ask who is attending the appointment with the child, and who has parental responsibility.
If you are visiting the Outpatient department at Acre Mill, you will be able to check-in via the kiosks in the main reception.(If any changes are needed please inform clinic staff.) We do not have this kiosk facility at Calderdale Royal Hospital, so we will also need to confirm additional information such as: address, telephone number, ethnicity and GP surgery at the reception desk.
Please understand that our colleagues are only asking these questions to protect the children and families coming to visit to us. It also ensures we have an up-to-date record of your information should we need to contact you.
What should I do if my child is unwell?
If your child has any of the below, please do not attend the hospital site:
Chicken pox
Sickness / diarrhoea
A temperature above 38 degrees
Severe respiratory illnesses
COVID-19 symptoms - make sure you follow the NHS COVID-19 guidance.
If you already have an appointment booked with us, please do not attend the hospital site. Please call the Appointment Centre on 01484 355370 who will re-arrange the appointment for another time.
Will staff be wearing PPE?
The use of PPE depends on the work the staff are doing.
Most work in our department doesn't require PPE, but gloves and aprons are worn during blood tests, skin pricks, and urinalysis.
PPE will also be used if you need an examination during your appointment.
Will I need to wear a mask?
The current Trust guidelines state that mask wearing is optional for staff and patients.
However this may change, especially during winter months when cases of respiratory illnesses such as flu and COVID are likely to increase.
What if English is not my first language?
If you need an interpreter, we can organise one via the interpreting service. This is usually done over the phone during your appointment.
The Appointment Centre can arrange a face-to-face interpreter prior to the appointment if needed.
Are there any facilities for children in the department?
We have some toys and colouring available for children.
Unfortunately we had to reduce the amount of toys in department due to the pandemic and infection control policies.
Will a chaperone be used in my child's appointment?
Chaperone's are not needed for the majority of appointments. However, there are times when they are requested.
As per the CHFT Chaperone Policy, it is mandatory for healthcare professionals to have a formal chaperone (clinic nurse or HCA) present for all intimate examinations (such as the urology surgical clinic).
I need to change or cancel my appointment, who do I contact?
For clinic appointments where you will see a practitioner, please call the Appointment Centre on 01484 355370 (this is for appointments at both CRH and Acre Mill).
For blood tests and skin pricks (allergy tests), please contact our clinic on 01422 224374 (CRH) or 01484 343210 (Acre Mill).