Neurophysiology
Clinical Neurophysiology is a department that carries out functional diagnostic testing on the central and peripheral nervous system.
All tests are listed in the menu on the right of this page.
---
You can click on the buttons below to view or download an information leaflet, and find out more about the procedure.
The department consists of one consultant neurophysiologist Dr Lwin and two specialty doctors, Dr Osman and Dr Thiri. The doctors perform nerve conduction studies and electromyography and report on all the other tests carried out by the clinical physiologists.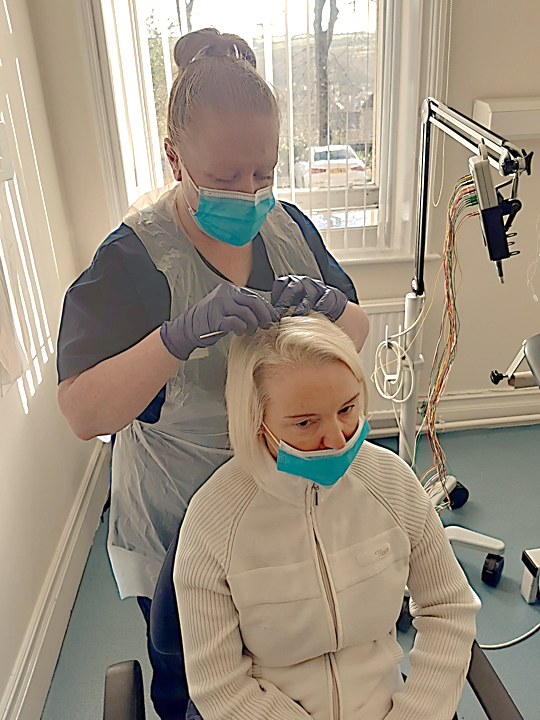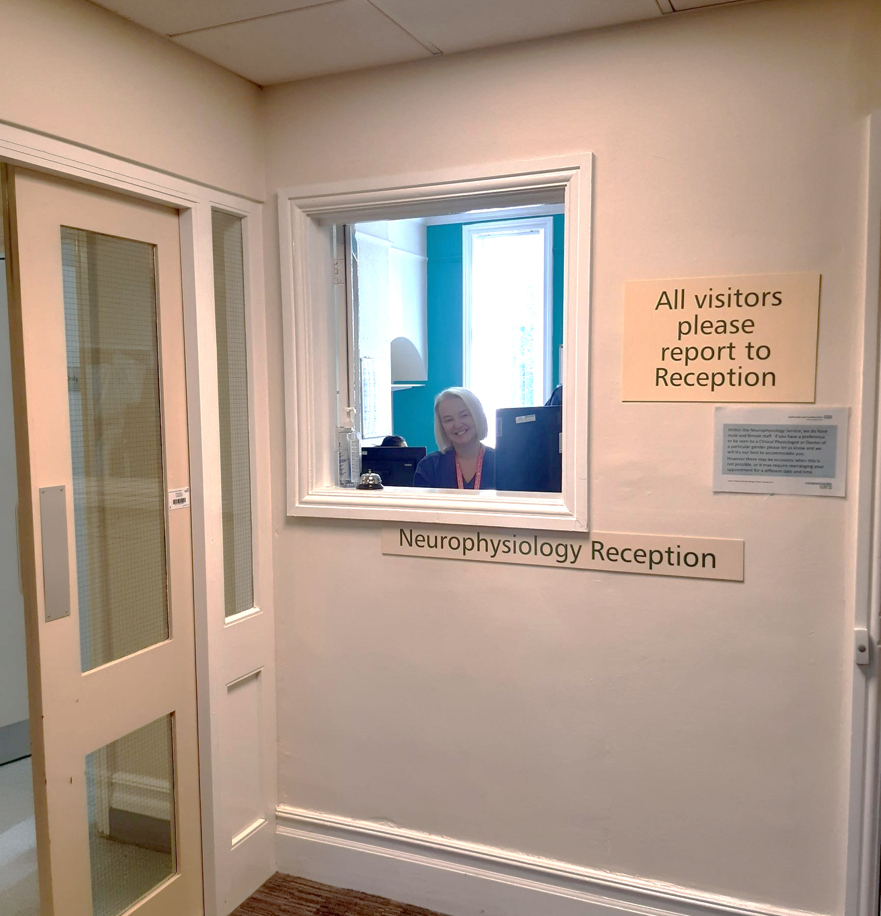 There are six clinical physiologists who are highly trained and experienced within the field of neurophysiology. Clinical physiologists perform all the EEG tests, EPS, ERG and upper limb nerve conduction tests.
Should you require a chaperone at your appointment please mention this upon arrival.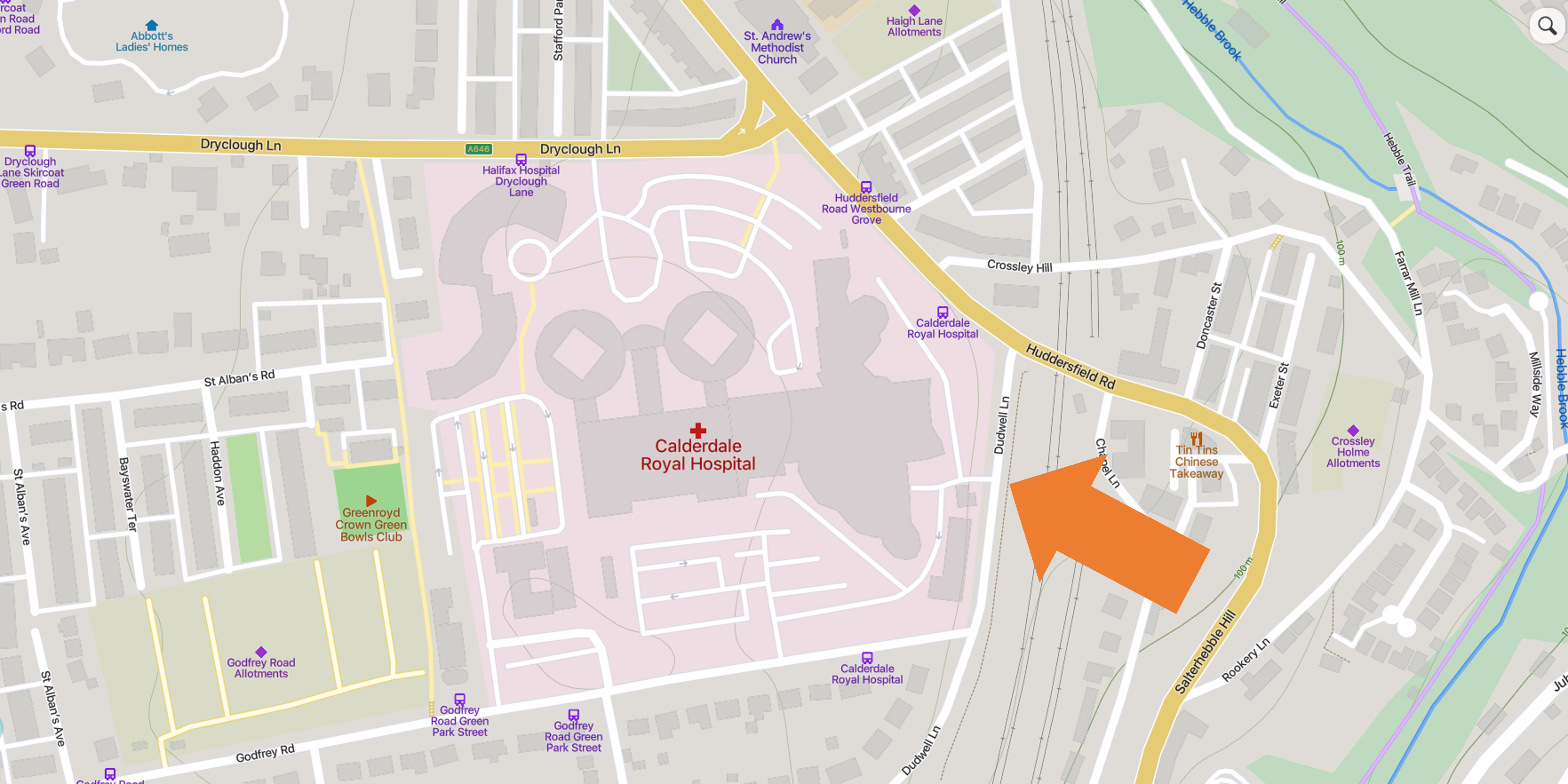 Neurophysiology Department
Calderdale Royal Hospital
Salterhebble
Halifax
HX3 0PW
The department is close to the Hospital Service Entrance on Dudwell Lane.
We see patients of all ages and are accustomed to dealing with young children with plenty of distraction techniques by way of toys. You are welcome to bring any of your child's favourite toys/books/tablet, however it is preferable to bring only the type of toy that can be played with whilst sitting down.
We sometimes find it is easier to perform an EEG with a young child sat in a highchair or on a parent's knee. This allows the child to play or draw whilst being prepared for the test.
We are generally successful in performing tests on young children, however there are occasions when we are unable to obtain a recording, and you may be asked to bring your child for a further appointment. Sometimes we might give the child some medicine to help them sleep throughout the test.
Should you wish to discuss any concerns, please contact the Clerical Team or a physiologist on 01422 222976.
If you require transport to and from the hospital this can be arranged either via your GP or booked directly by yourself.
We can arrange a translator if required, this can be booked with the Clerical Team on 01422 222976, please provide the team with at least one weeks' notice.
If you are taking any medication, please bring a list with you to your appointment.
The department is situated close to the Hospital Service Entrance on Dudwell Lane. There are car parking spaces available in this area. However, the car parks can get busy, therefore it is advisable to allow at least 30 minutes in order to park and find your way to the department. There is on street pay and display parking on the roads surrounding the hospital.