International Applicants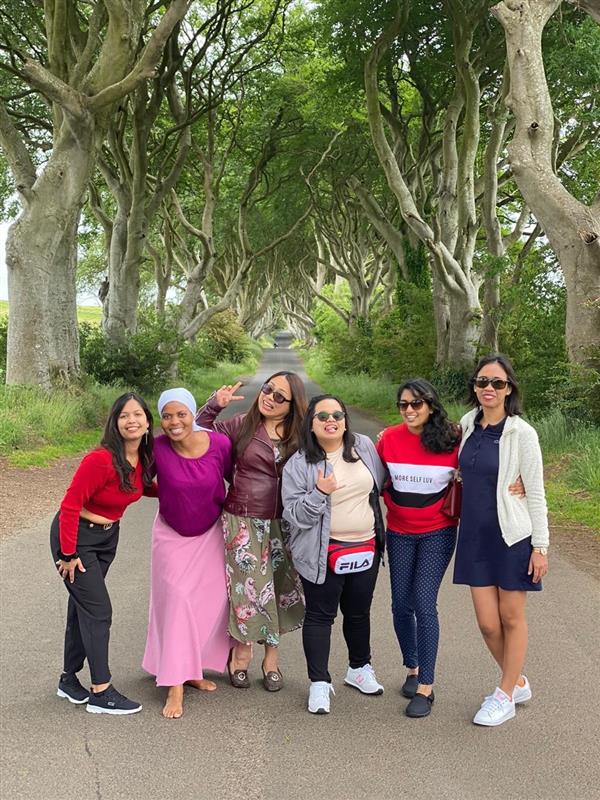 Offer process
Once a position is offered it usually takes around 12 weeks before you arrive here with us. This is to allow time for the recruitment process and issuing of Certificate of Sponsorship and VISA's. Before a cohort of international nurses arrive, we review the vacancies in trust and allocate you to a clinical area suited to your previous skills, experience, and preferences. We also source and fund; local housing, welcome packages and send out welcome information including some online learning.
Overseas Nurses recruited onto our program arrive at CHFT with a wealth of knowledge and experience gained in previous roles around the world, ready to be embraced into the CHFT workforce and our one culture of care.
Interview and Application process
All nurse applicants are recruited in by Clinical Education Team alongside members of the clinical teams. We interview, offer, and allocate nurses based on applicants experience and knowledge.
Before being offered a position with CHFT, each nurse must have already passed an NMC computer-based exam, and an intense English Exam as required by the NMC to apply for entry to the register.
The English language test is either of the following:
The Occupational English Test (OET) – This is a test of English for Healthcare. Candidates listen to patient consultations, workplace conversations and medical talks; read a range of healthcare related texts; write a referral letter; and participate in role play as a nurse. OET is scored from A (best) to E. Nurses need a B grade in all four papers (listening, speaking, reading, and writing).
International English Language Test (IELTS) – This is a test of Academic English. Candidates listen to conversations in everyday and education settings as well as an academic lecture; answer questions on a range of academic texts; write a data report and an academic essay; give a presentation and answer questions on both familiar and abstract subjects. IELTS is scored from 9.0 (best) to 0. In the UK nurses need a score of 7.0 in listening, reading, and speaking and a score of 6.5 in writing.