Accessing Your Appointment
---
Appointment reminders
The day before your appointment you will receive a reminder message by text and/or email. This will be sent to the email address or the mobile telephone number you have provided. In the message there will be a link. When you click on the link, you will be taken to a page on the internet where you will be able to view some information to help you get ready for your video appointment.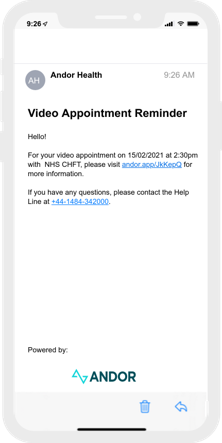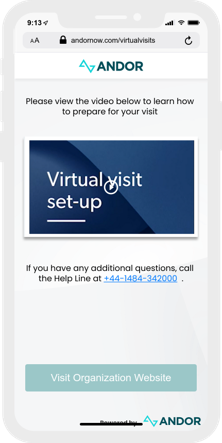 ---
Before your appointment starts
30 minutes before the appointment starts you will get a reminder message which has a link in it. When you tap on the link you will be taken to a virtual waiting room.
Once you are in the Andor waiting room you will be able to see information about the appointment and use the arrows to navigate through the preparation steps.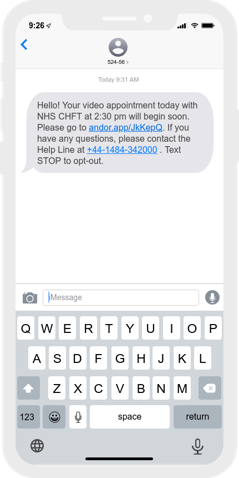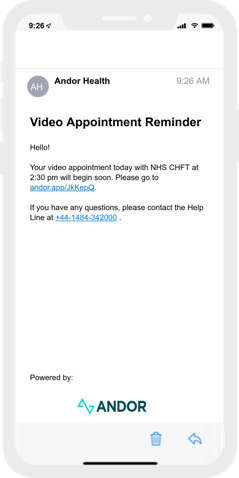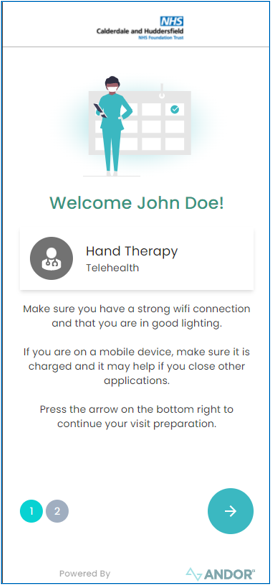 ---
In the Andor waiting room
In the waiting room, you will be guided through the appointment steps. These will include the following:
View information and tips for your appointment.
Conduct an automated Device and Browser compatibility check - this is to check that everything is working as it should be for the appointment to go ahead.
Appointment preparation complete - this means that the check is complete and everything is working as it should be.
Status goes to JOIN when you enter waiting room - this means that the appointment is ready for you to join.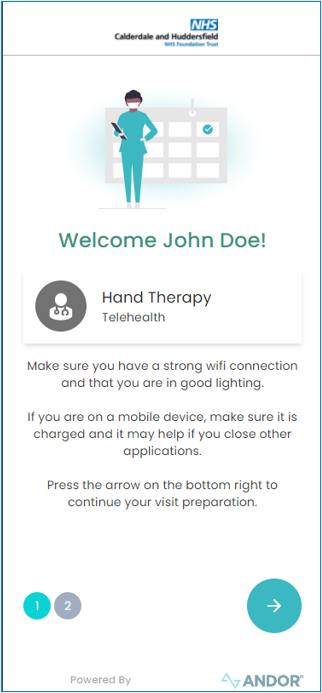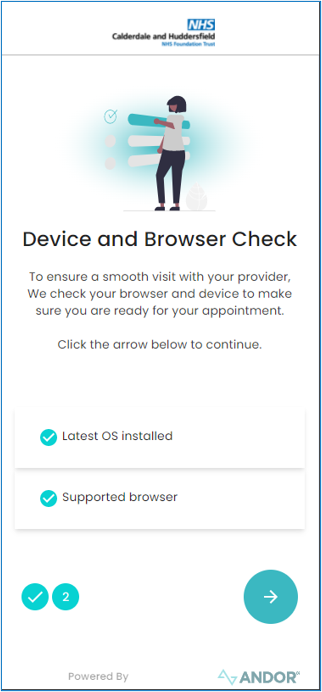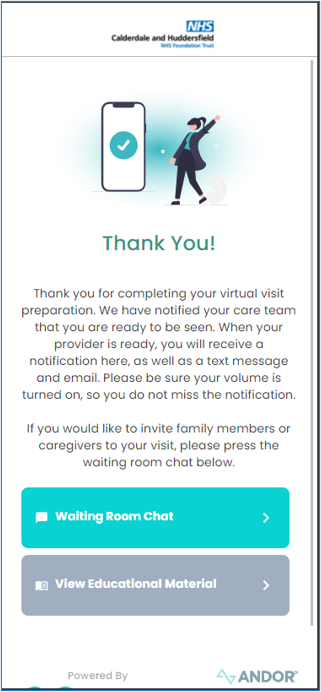 ---
Inviting other people to the appointment
Once the above checks are done, the doctor or nurse you are seeing will be informed.
You have the option to invite other people to the appointment if you choose to. If you invite someone else then those people will be invited to the appointment when the cdoctor or nurse is ready to begin.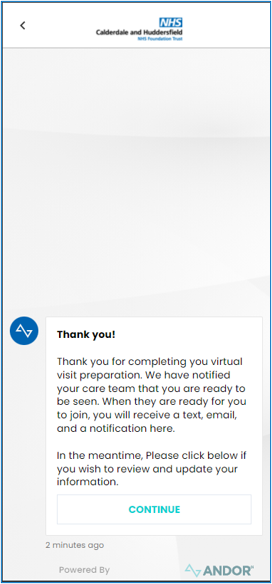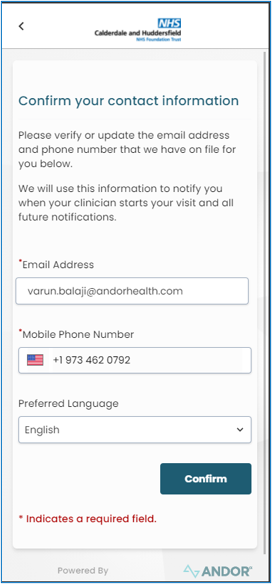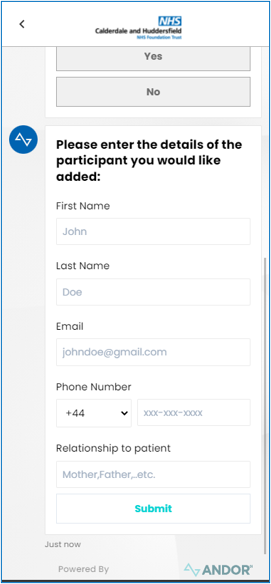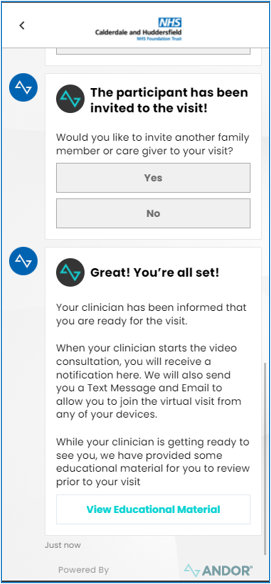 ---
Joining the video appointment
When the doctor or nurse begins the video appointment, you will receive a message in the waiting room as well as via email or text to join the video appointment. The link within the message will take you to a webpage where you will be asked to allow "Microphone and Camera" so that you can join the appointment.