Written Guides - Accessing Your Appointment
7 Days and 1 Day Prior Prepare for Video Appointment
One day prior to the appointment, you will receive a notification reminder via text and/or email, based on the contact information on file, with a link. Upon clicking on the link, you will be redirected to your mobile or desktop browser and can view an instructional page to help prepare for the video appointment.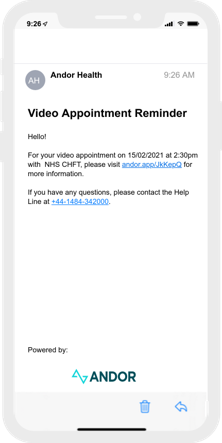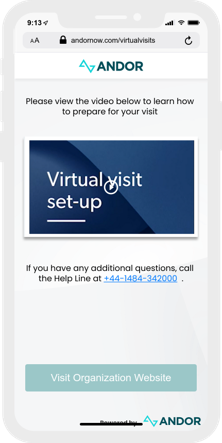 30 mins Prior Andor Waiting Room
Thirty minutes prior to a scheduled video appointment, you will get a notification containing a unique link to a virtual waiting room.
Once you click on the link in the notification, you will be brought to the Andor Waiting Room. You can view information about the appointment and use the Arrows to navigate through the preparation steps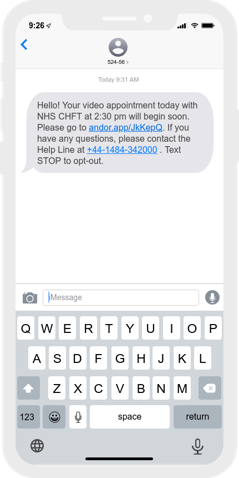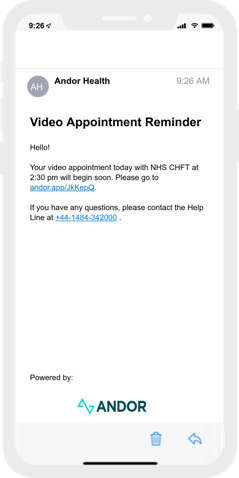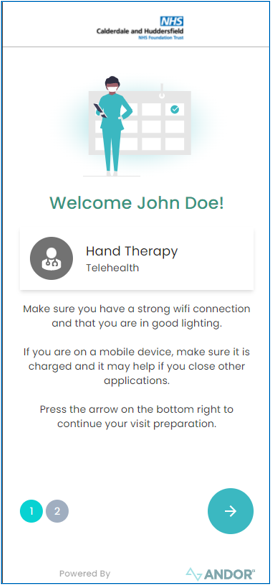 Andor Waiting Room – Call Back & Invite Participants
In the waiting room, you will be guided through the appointment preparation
View information and tips for the upcoming visit
Conduct an automated Device and Browser compatibility check
Appointment preparation complete
Status goes to JOIN when you enter waiting room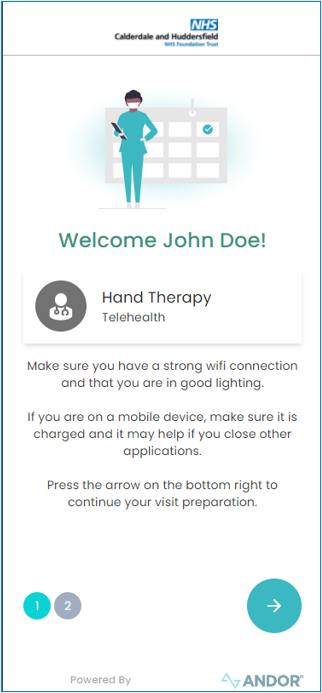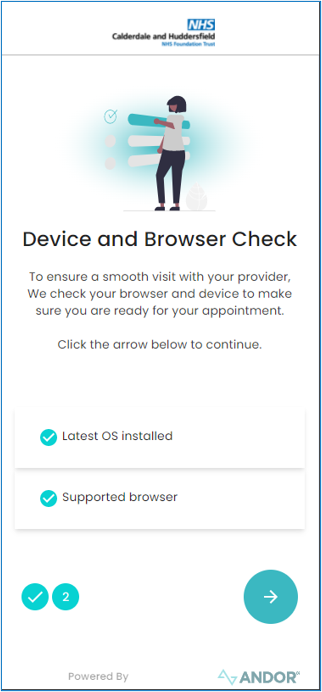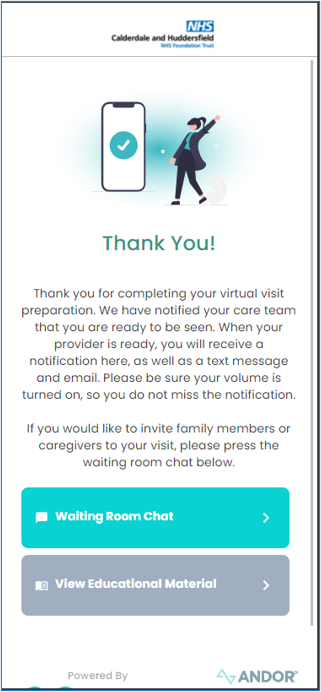 Andor Waiting Room – Call Back & Invite Participants
Once you complete your visit preparation, the system will let you know that the clinician has been informed.
You have the option to invite participants to their visit if you choose to. Invited participants will be outreached alongside you when the clinician is ready for the visit to begin.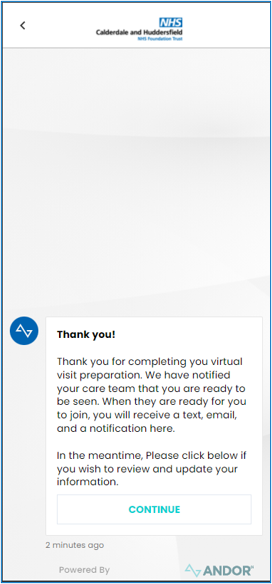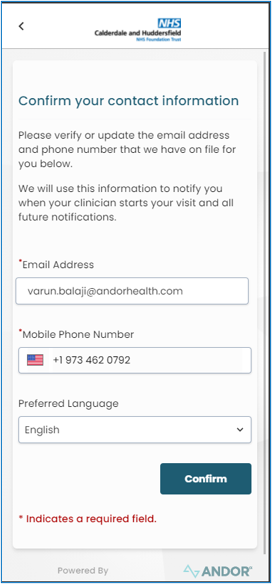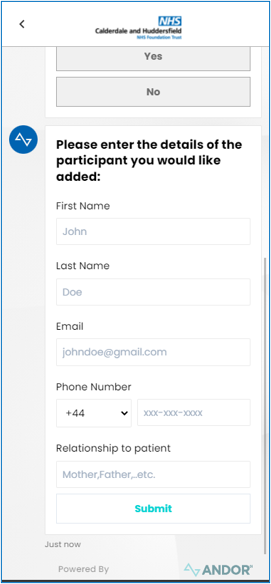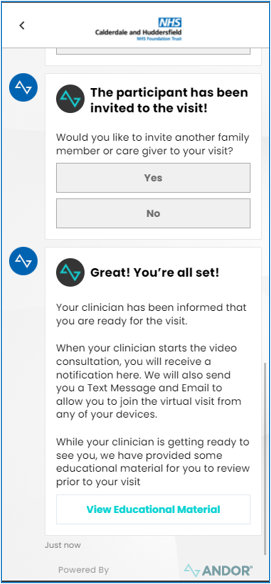 Joining the video appointment
When the provider/staff begins the video appointment, you will receive a notification in the waiting room as well as via email or text to join the video appointment. The link within the notification will redirect you to a webpage where you will be prompted to enable "Microphone and Camera" to attend the call.