Membership of CHFT
Since 2006 CHFT has been a Foundation Trust – this means we have to take into account what people want from our services and find out what people think of them
Having members is one way of doing this as it strengthens our links with people who might use our services or have a view on them, making us more locally accountable
We have public members and staff members (employees of CHFT are automatically signed up as staff members when they start their job with us)
Yes! You just need to be over 16 years old
It doesn't matter where you live – you just need to have an interest in CHFT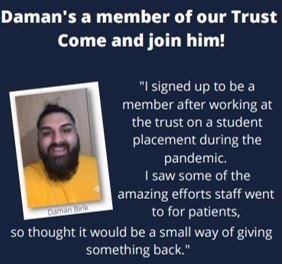 Have your say in improving and shaping hospital services in Huddersfield and Halifax and community services in Halifax
Get regular updates about developments and future plans at CHFT
Attend meetings of CHFT's Council of Governors (see Council of Governors section)
Stand for election as a CHFT Governor
Take part in interviews for senior staff
Carry out inspections of our clinical areas
Click on the link below to see the most recent edition of our newsletter:
You choose – there's no obligation or time commitment – and we will let you know what opportunities there are for you to get involved.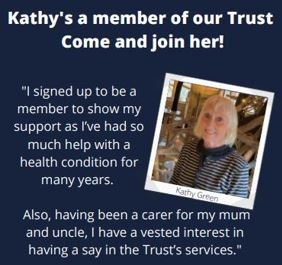 It's really quick and easy – plus it's free!
Just click here
I need more information – what should I do?