Meet the Council of Governors
Click on the tabs below to see our Governors
Public Governors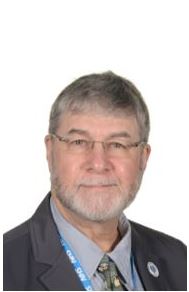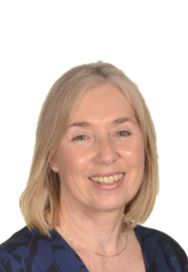 Calder and Ryburn Valleys
Peter Bamber
Elected July 2021
Peter was a Consultant Anaesthetist at CHFT from 1991 until his retirement in 2021. Since retirement he has become an accredited Humanist Funeral Celebrant.
Peter was a staff governor for four years at CHFT for the doctors and dentists group. He brings to the Council of Governors a wealth of knowledge from both his medical career and his previous experience as a governor.
As a publicly elected governor Peter wishes to represent the concerns of his local constituency and aims to help our hospitals and community services to continue to be the best they can be for the people they serve.
---
Gina Choy
Elected July 2021
Gina brings her experience of working for the NHS as a midwife to the Council of Governors. Gina also has experience as a midwifery teacher, a SENCo (Special Educational Needs Coordinator) and as a Childline Counsellor.
Now retired Gina plans to use her time as a governor to support the NHS by hearing about the issues first-hand and helping to find solutions to ensure the best use of public funds.
She sees the role of governor as a means to ensure that the voices of the public are not only heard but are reflected in the way that services are provided and where the budget is spent.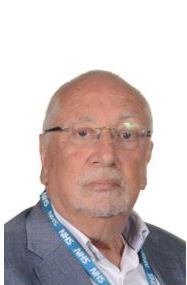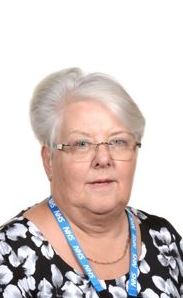 Robert Markless
Elected July 2021
Robert moved to Huddersfield from London where he had been a Governor of Kingston Hospital. He also had experience on the Board of the local Health Authority and as Vice-Chair of Kingston Primary Care Trust as well as in the voluntary sector, which he sees as an important partner in supporting patients.
Prior to the COVID pandemic Robert volunteered at HRI, regularly bringing his dog Daisy into the hospital to meet patients, their families and staff as a "Pets as Therapy" dog. He looks forward to restarting as soon as possible.
As a governor, Robert aims to use his knowledge and experience to help CHFT to achieve its mission to always put patients first regardless of their background.
---
Christine Mills
First elected July 2018
Re-elected July 2021
Christine is now retired but was previously a School Administrator. Christine also served as a Huddersfield/Kirklees Magistrate for twenty years.
Having been successfully re-appointed in July 2021, Christine is now in her second term as a governor. She wants to continue to be an active governor on the various committees and projects she has been involved with so far, and to work alongside her fellow governors to ensure that they fulfil their duty to hold the Non-Executive Directors to account for the performance of the Trust.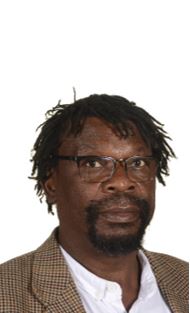 Isaac Dziya
Elected July 2021
Isaac has experience of partnership working and has participated in robust governance frameworks relating to flood risk management and assurance leading to community resilience.
Isaac is passionate about making a difference and promoting equality across the health sector, and in the governor role, will work creatively and innovatively to drive change internally and externally.
Isaac brings experience in governance related issues to the role of governor, and he has navigated challenging fields to achieve a number of fellowships which he believes will stand him in good stead in the role.
---
Vacancy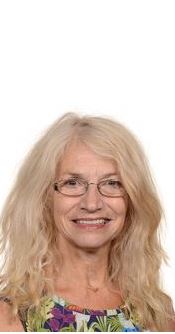 Veronica Woollin
First elected September 2016
Re-elected July 2019
Veronica brings her experience in nursing and teaching to the role of governor. Veronica is now retired having previously worked in the NHS as a nurse before becoming a Lecturer in Health and Social Care at Kirklees College.
Veronica became a governor as she was keen to stay involved in the delivery of Health and Social Care in her locality and still have some imput into issues affecting the community.
As a governor, Veronica holds to account the Non-Executive Directors. She represents her community within the Trust and Veronica feels that this is important during te debate on reconfiguration and during the COVID pandemic.
---
Vacancy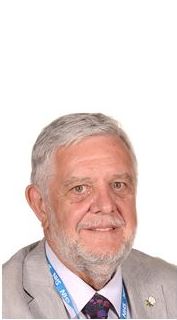 Skircoat and Lower Calder Valley
Stephen Baines – Lead Governor
First elected September 2016
Re-elected July 2019
Stephen was an Accounts Office Manager before he took early retirement in 2009. Stephen was elected as a Councillor on Calderdale Council in 1990.
Stephen became a governor in 2016 as he had a keen interest in the proposed investment in Huddersfield Royal Infirmary and Calderdale Royal Hospital which he believed would result in the provision of excellent medical services for local people.
As a governor Stephen's priority is to ensure that the best possible care is given to everybody who requires treatment and his experience to date is that the Trust does an excellent job in this regard.
---
Vacancy
East Halifax and Bradford
Vacancy
---
Vacancy
North and Central Halifax
Vacancy
________________
Vacancy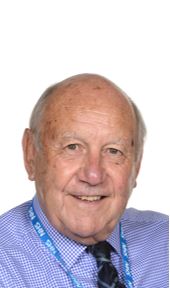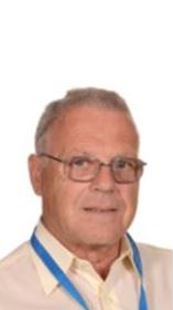 John Gledhill
Elected July 2019
John has lived in Lindley for 47 years and has been the publicly elected governor for the constituency since 2019.
John is now retired after a long career as a journalist for the Huddersfield Daily Examiner, where he worked for 45 years. John is a former governor and director of an Academy Trust. John is a director of a Freemasons group which promotes charitable fund-raising.
As a governor John takes a keen interest in the reconfiguration plans at CHFT.
He feels he makes a valuable contribution to the Council of Governors, sitting on a number of committees.
---
Brian Moore
Elected July 2021
Brian lives in Longwood, Huddersfield. He is retired after being a sales manager for 30 years and a CEO of a buying group for the catering industry for 10 years.
Brian has previously served one term as a governor of CHFT and was Lead Governor for a year. He is passionate about the NHS and wants to ensure the Trust continues to perform to the highest standard.
Through his role as a governor, Brian wants to support managers and other staff at the Trust in the aftermath of the COVID pandemic. He is also keen to ensure that any plans for reconfiguration at CHFT fully meet the needs of local people.
Our first election for a governor in this constituency will take place soon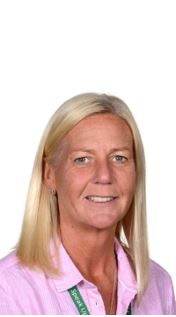 Allied Health Professionals (AHPs), Health Care Scientists and Pharmacists
Sally Robertshaw
Elected 2019
Sally is a Clinical Lead outpatient physiotherapist specialising in lower limbs and has worked for the Trust for her entire career – 30 years in 2021!
Sally has always been interested in the bigger picture of the Trust and is keen to contribute through her role as a staff governor. She believes that keeping patients at the heart of what we do and supporting our staff are key priorities alongside fairness, equality and inclusion.
Allied Health professionals are the third largest workforce in the NHS. The breadth of skills and perspectives that they collectively offer are of significant value to the organisation and Sally is proud to represent Allied Health professionals within the Council of Governors.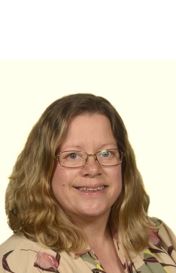 Jo Kitchen
Elected July 2021
Jo is an elected staff governor in the Ancillary staff group, which incorporates HCAs, healthcare support workers, housekeepers and nursing associates amongst others.
Jo has worked for the NHS for a number of years, with the majority of them at CHFT. Jo is currently working within the Children's Diabetes Team as a Patient Advocate, a unique role which she finds very rewarding, as she describes herself as a 'people person'.
Jo has completed a QI project within her team which has resulted in some positive changes for the service. As a staff governor, she wishes to build on this experience and help the Trust as a whole to improve and move forward.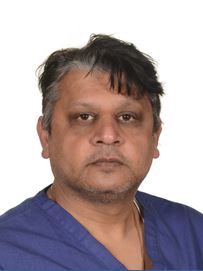 Sandeep Goyal
Elected July 2021
Sandeep is an elected staff governor in the Doctors/Dentists staff group. He has worked in the NHS for over 15 years at various levels as a doctor so brings with him a wealth of knowledge and experience.
He is currently a speciality doctor in Obstetrics and Gynaecology and is also a mortality reviewer.
As a staff governor Sandeep wants to actively participate in decisions that impact colleagues in his staff group and address any issues with colleague welfare, and patient care, in mind.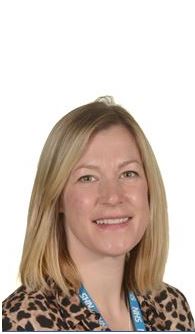 Management, Administration and Clerical
Emma Kovaleski
Elected July 2021
Emma is the elected staff governor for the Admin/Clerical/Managerial staff group. She is a community based Project Development Manager by background, having spent over 20 years working within not for profit and third sector organisations. Emma has been Charity Manager at CHFT since 2019.
Emma is passionate about patient and colleague experience and committed to ensuring the Trust continues to support patients, their families, colleagues and communities.
Emma describes herself as committed, hardworking, approachable and adaptable. She is looking forward to fulfilling her role as a governor and brings to the role exposure to and engagement with a wide range of patients, members of our communities and colleagues.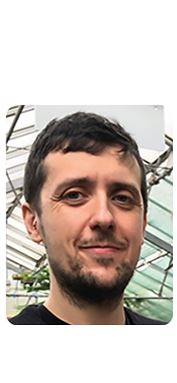 Liam Stout
Elected July 2021
Liam is an elected staff governor in the Nurses/Midwives staff group. He is currently a full time nurse in advanced clinical practice at CHFT.
Liam is passionate about maintaining the high standards of professional training at the Trust and as a staff governor he wants to actively support the development of his colleagues. He feels he has the passion, determination and ability to drive changes that the Trust can make to better his colleagues' professional lives and the exceptional care that they provide to our patients.
Liam brings to the staff governor role an understanding of the ward and operating theatre level challenges that face professionals daily. He is looking forward to being a representative of his staff group on the Council of Governors and will take the time to listen and act on any issues that anyone wishes to present.
---
Vacancy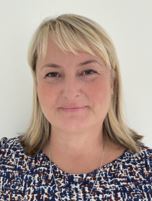 University of Huddersfield
Dr Sara Eastburn
Acting Head of Department of Allied Health Professions,
Sport and Exercise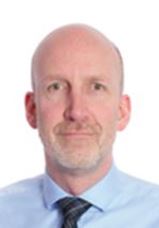 Chris Reeve
Company Secretary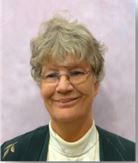 Councillor Megan Swift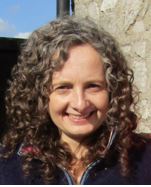 Karen Huntley
Director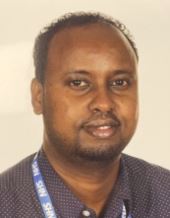 Calderdale and Huddersfield Solutions Ltd
Abdirahman Duaale
Assistant Operations Manager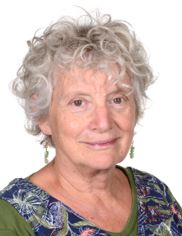 Councillor Lesley Warner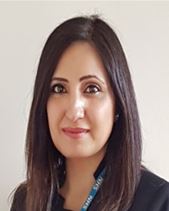 South West Yorkshire Partnership NHS Foundation Trust
Salma Yasmeen
Deputy Chief Executive and Executive Director of Strategy and Change
If you would like to contact our governors, please e-mail: