Using a smart phone or tablet
Follow the steps to join your video appointment using a smart phone or a tablet. Download Microsoft Teams to your phone or tablet before your appointment as directed below.
1. Using your smart phone or tablet go to the app store.

2. Search for Microsoft teams in the App Store or Google Play Store.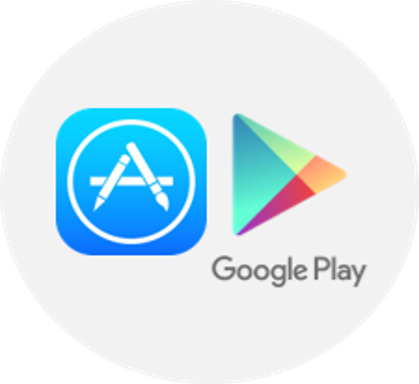 3. Install Microsoft Teams to your mobile or tablet. Then close the screen.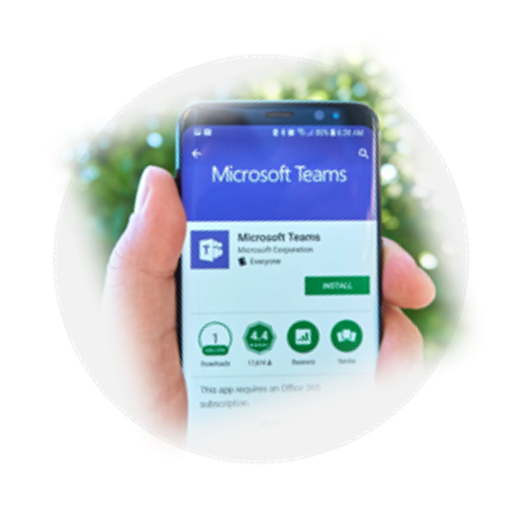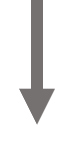 ---
1. Select Join your appointment from your email.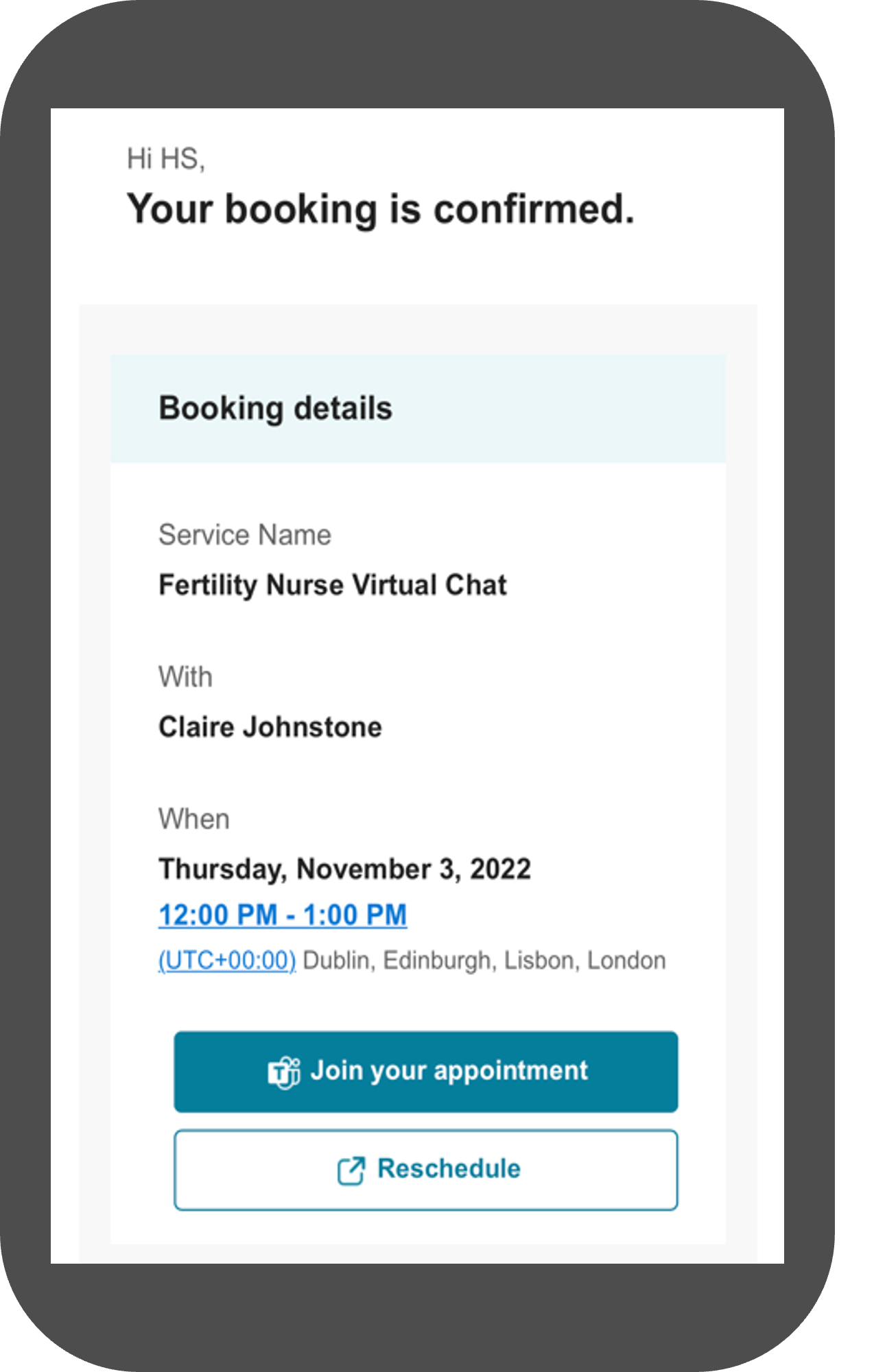 ---
3. Allow Microsoft Teams to acess your microphone and then your camera.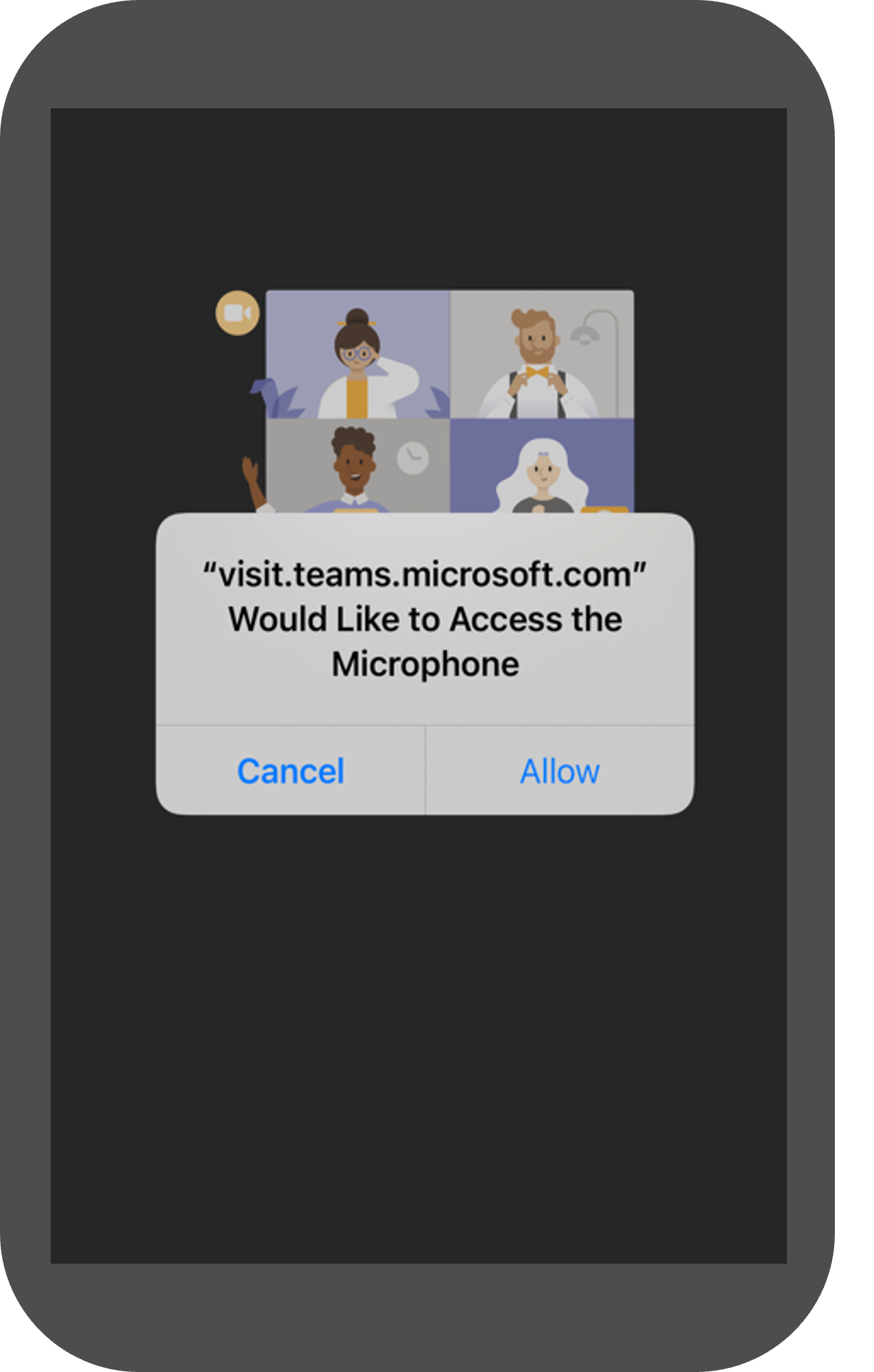 ---
5. Once you are in the appointment there are a few options on the screen.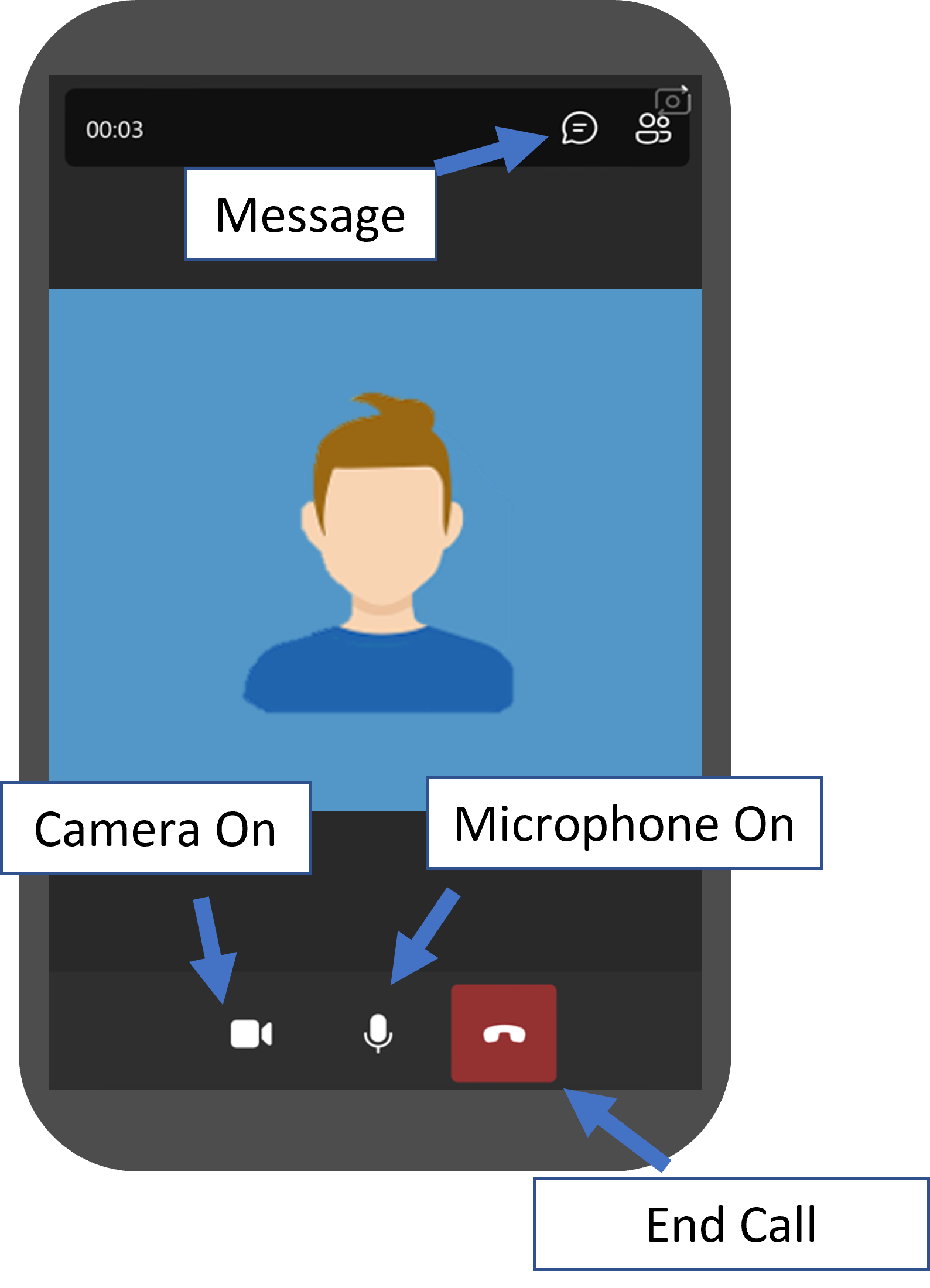 ---
2. Enter your name and select get started.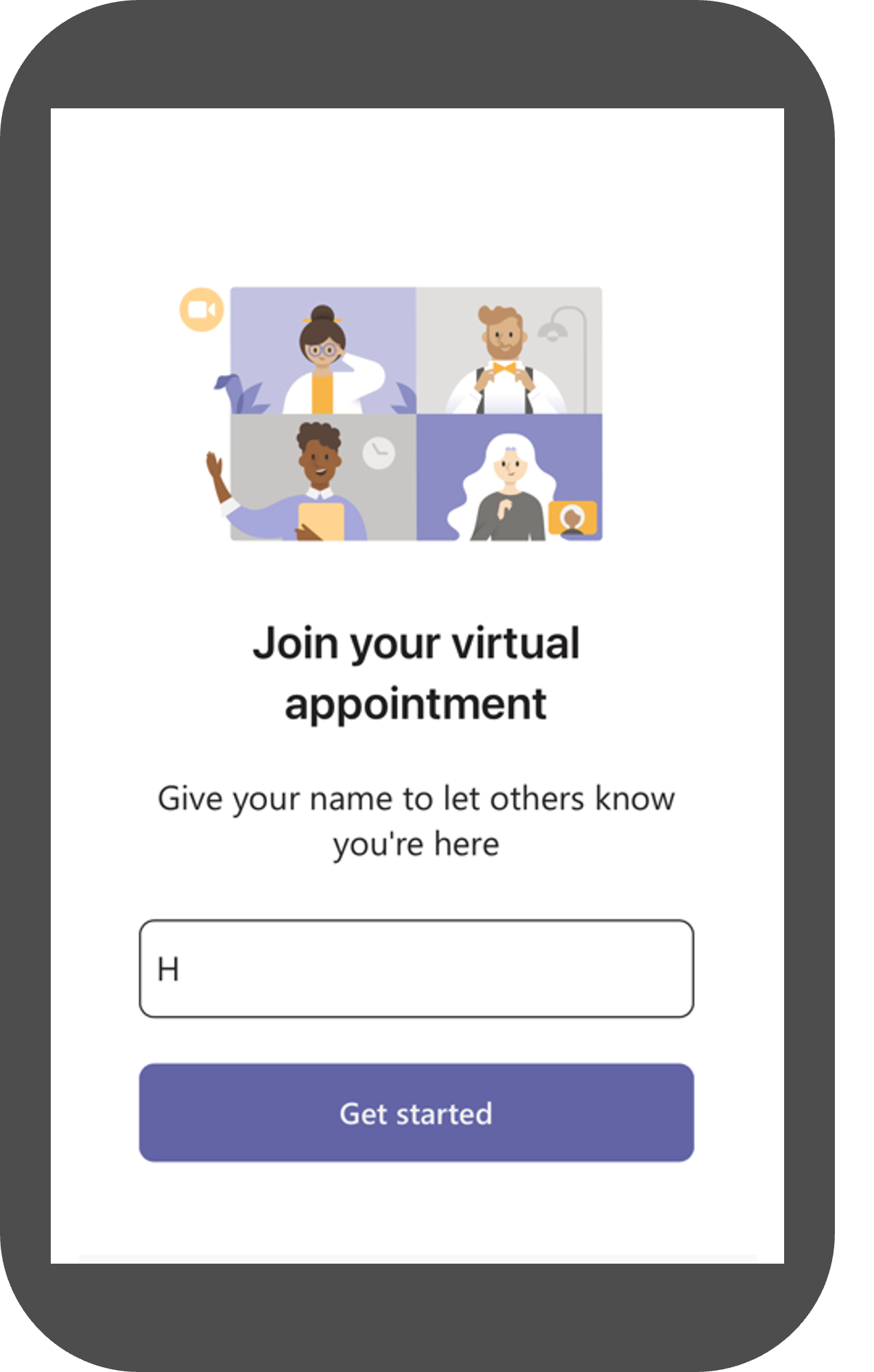 ---
4. Select Join Meeting Lobby and wait for the clinician to let you into the appointment.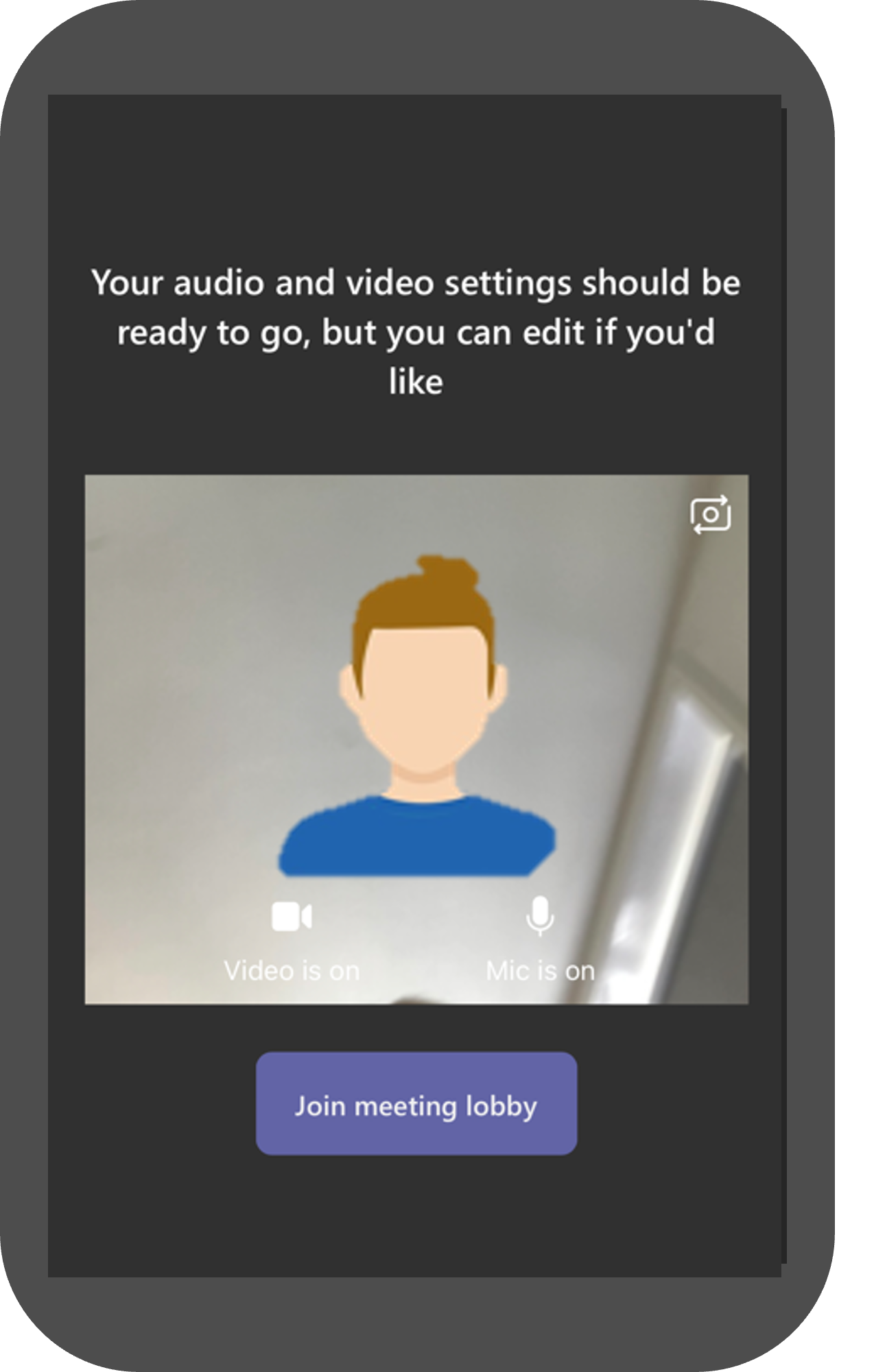 ---

You can turn your video on and off
You might need to turn off your microphone
You can send chat messages
Once the appointment is complete, the clinician can end the call, or you can tap on the red phone icon to end the call.