Infant feeding support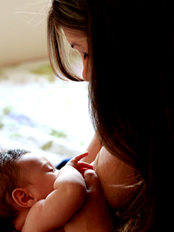 When you are in hospital following the birth of your baby, please do not hesitate to ask any member of our team for support with feeding when you need it. All our midwives and support workers are highly trained and have the skills to support you and your baby to get feeding off to a good start – use the buzzer next to your bed!
Once you are back at home, your Community Midwife or Midwifery Support Worker will be happy to continue to support you with feeding until you are discharged from the service. When your Health Visitor has contacted you, they too can be contacted for support with feeding.
In addition to this there is lots of other support available to you (see below) including peer support and local breastfeeding support groups. Most new mothers experience challenges with feeding in the first few months, so please do not be afraid to reach out and ask for support if you need it.
Some mothers and babies need specialised support with breast feeding which can be provided by our Lactation Consultant. Baby Cafés in the community had to be closed unfortunately due to the pandemic. Our new 'Baby Café' service operates by appointment on Tuesday mornings. If necessary, your Midwife will refer you for additional assessment and expert advice.