Smokefree Pregnancy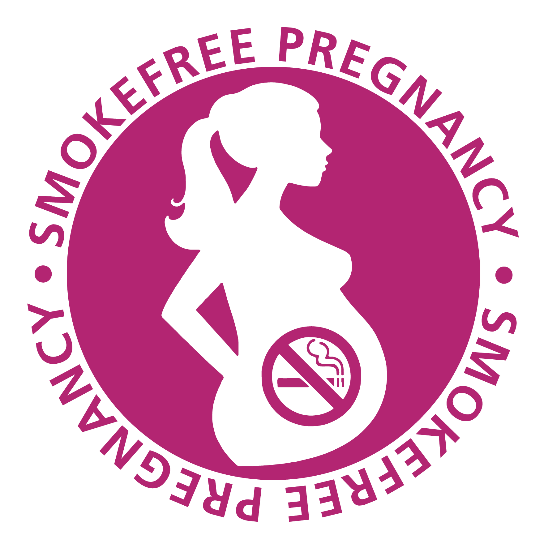 We understand how hard it can be to stop smoking, but we also know how important it is for your baby. So, if you are a current smoker and are thinking about quitting, read on to find out what we can offer you.
You are significantly more likely to quit successfully with friendly support and nicotine replacement therapy provided by a trained smoking cessation adviser.
Our Maternity Health Advisors, Lucy and Naomi are successfully helping local pregnant women to quit smoking with their friendly and none-judgmental approach. They are Level 2 Trained Smoking Cessation Advisers offering flexible, personalised one to one support for 12 weeks, along with medications including nicotine patches, inhalators, and gum.
If you have registered to birth at Calderdale & Huddersfield NHS Trust it is routine practice for your midwife to refer you at your booking appointment, but you can self-refer at any time.
The service is completely free and available to you whether you live within the Calderdale and Kirklees area or if you live out of the area but are planning to birth at Calderdale Hospital. We can also arrange support for other family members to stop smoking as we know that a family effort is often more successful than trying to quit on your own.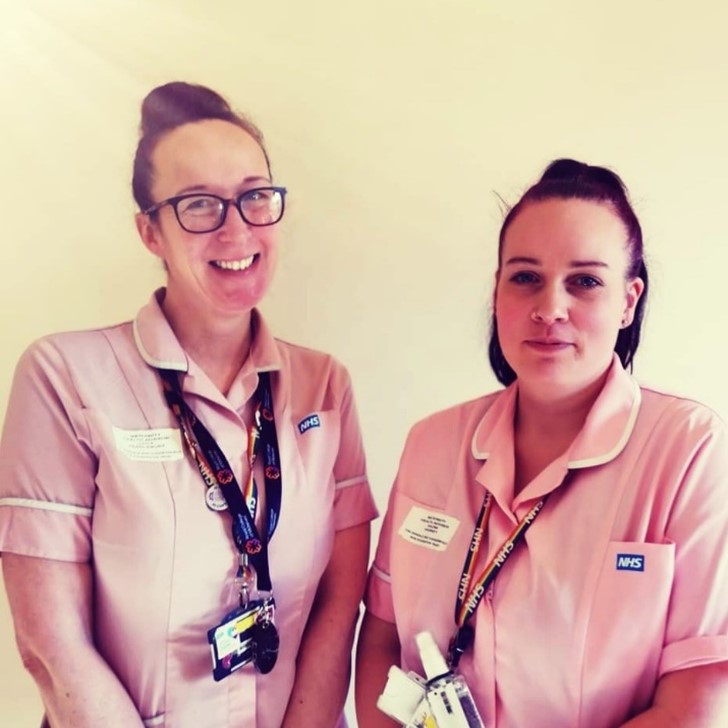 That's not all! Lucy and Naomi offer advice and information on a wider range of issues that can affect your health in pregnancy. So, if there is an issue affecting your lifestyle that leaves you feeling not ready to quit just yet, they may also be able to offer support with this first, so that you are in a better place to begin your smokefree journey. If you are ready for a smoke-free-future you can contact them directly:
Contact Lucy - 07342 078511 or Naomi - 07342 079749 or you can email your name, date of birth and the phone number you wish to be contacted on to: cah-tr.smokingreferrals@nhs.net
What people say about our service
This is just some of the feedback from our clients since our Smokefree Pregnancy Service launched in October 2022.
"The care I received from Naomi was absolutely brilliant. Very friendly, polite and respectful always available and very supportive. I stopped smoking during my pregnancy and Naomi was there every step of the way with no judgement I felt like I could speak to her, and she was always available to talk to."
"Lucy helped me quit smoking roll ups and has significantly helped me cut down on vaping too with the use of nicotine patches … she kept me topped up with patches and asked weekly how I was managing and offered lots of support throughout this."
"Naomi was a great support to help in stopping smoking. Always called to see how I was getting on and if there was anything else she could do to help."
"After smoking for many many years, within a couple of months I fully quit. All with the help and guidance of Lucy, which I'm very very grateful for. She'd also always ask if I needed anything at all to just give her a call or text. She was very kind and helpful with everything."
"The care and support I have received has been amazing. She has supported me through my stopping smoking journey, and it's been really helpful"
"She went above and beyond 100% couldn't thank her enough.... I feel so much better in myself"
There are many benefits associated with stopping smoking especially when you are pregnant and stopping smoking will also improve your overall health and save you money.
Here are just a few pregnancy-related things to think about!
Our hospitals are smokefree and smoking is not permitted anywhere inside or within the grounds. If you plan to birth your baby in hospital, think about how you would manage your tobacco addiction during your stay.
Exposing a foetus to tobacco toxins leads to baby being born smaller than they could have been. You might think this will make labour easier however the opposite is true. Smaller babies need additional monitoring and birth interventions are more likely.
Babies of mothers who smoke may have withdrawal symptoms after birth such as excessive crying, trembling, sneezing and poor feeding.
Babies and children are very sensitive to second hand smoke and having a smoker in the household is known to increase the risk of sudden infant death, asthma, glue ear and other respiratory disorders in children.
Babies should not be handled by people who have smoked within the past hour as tobacco toxins remain on the breath.
Co-sleeping and bed sharing are not advised if a caregiver is a smoker. (Please see the Lullaby Trust website for more information)
Risk reduction! Quitting smoking before pregnancy or as soon as you can during pregnancy will help to protect your baby from:
Miscarriage
Foetal growth restriction (baby not meeting growth potential)
Premature birth and admission to neonatal unit
Stillbirth
Sudden unexpected death in infancy
Quitting will also reduce your personal lifetime risks from:
Lung cancer and many other types of cancer
Heart disease and stroke
Respiratory disease
Quitting smoking is the most important thing that you can do for a healthy pregnancy and will improve your baby's future health. It can change your life for the better, so please get in touch and let us help you!
When compared to tobacco smoking, e-cigarettes are significantly less harmful to health. If using an e-cigarette (vaping) helps you stay smokefree, it is far safer for you and your baby than continuing to smoke.
Q - Can I use an e-cigarette to help me quit smoking during pregnancy?
A - Yes, e-cigarettes can help you to quit and are much less harmful than smoking. Stopping smoking early in pregnancy almost completely prevents damage to your baby and you can use your e-cigarette as often as you need to stay smokefree.
The safest products to use are nicotine replacements such as patches and gum which are available to you free of charge from our Maternity Health Advisers, but they will also support you using your own e-cigarette as part of your quit attempt.
Q – Can I get e-cigarettes free during pregnancy?
A – Research trials of using e-cigarettes to support stopping smoking during pregnancy are taking place in our region. Services taking part in these trials are Yorkshire Smokefree (Calderdale) and Auntie Pam's (Kirklees). You can ask to be referred and you'll get free e-cigarettes and all the support you need to quit tobacco
Support for partners & family
It will help you to quit and reduce harm to your baby from second-hand smoking if your partner or other people you live with quit too.
The following local services are available to them, and we can make referrals to the best service for them if we have their consent to do so - all we need is their name and phone number.
Or they can contact their local service directly.
Yorkshire Smokefree Calderdale - 01422 262373 / 0800 612 0011 FREE from landlines / 0330 660 1166 FREE from most mobiles
Bradford Living Well Stop Smoking Service - 01274 438884
Kirklees Wellness Service – 01484 234095