Ward 4 Ante/PostNatal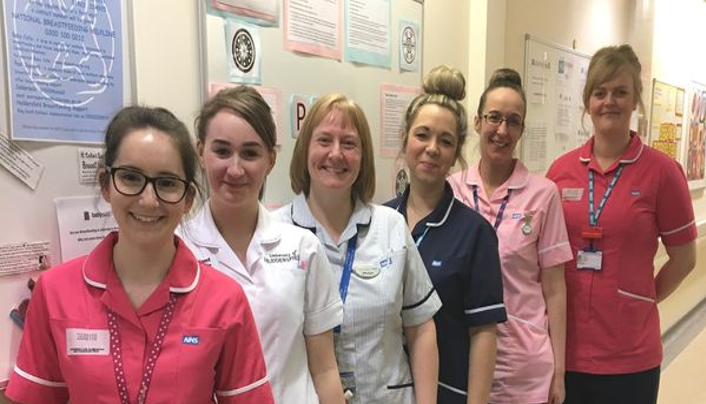 How to find us: From the main entrance at Calderdale Royal Hospital, take lift 1 to the third floor. The door to ward 4 is to your right
Phone:
Ward 4A - 01422 224249 - Post natal and elective Caesarean Sections
Ward 4B - 01422 224925 - Ante natal and induction of labour
Ward 4D - 01422 222147 - Transitional Care (mothers and babies)
Visiting Times: https://www.cht.nhs.uk/patients-visitors/visiting-times-from-march-2020/
What to expect:
Antenatal admissions – Ward 4b
If you are admitted to hospital for observation before the birth of your baby you will stay with us in a 4 bedded bay with shared toilets and bathroom facilities. You can expect
care from a named midwife
daily health and wellbeing checks of mother and baby
visits as appropriate from the doctors
to be kept fully informed
to be informed of transfer/discharge arrangements and follow up care
Induction of Labour
If you are admitted for induction of labour you will be admitted to one of our en-suite side rooms and cared for by our Midwifery team until you are ready for transfer to labour ward.
When you are admitted a Midwife will:
go through your pregnancy history with you, clarify what you understand about your induction and listen to any concerns you may have
show you around the ward and the facilities
explain the induction process
take your temperature, blood pressure, pulse and check your urine
feel your tummy to find the position of your baby
do a tracing of your baby's heartbeat called a cardiotocograph (CTG)
Once we know both you and baby are well we will perform a vaginal examination and begin your induction by inserting a pessary which will be removed after 24 hours. This will soften up your cervix (neck of the womb) to the point where we could break your baby waters (artificial rupture of membranes). This process can take a couple of days and it is best if you mobilise as much as possible during this time.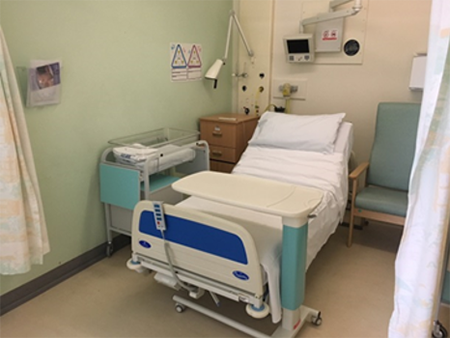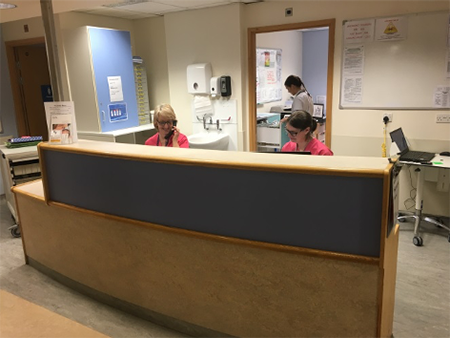 Elective Caesarean Sections: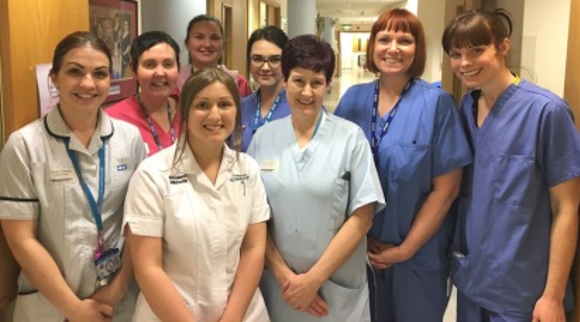 Every week, Monday to Friday we admit up to 3 mothers per day for an elective Caesarean Section. The week before your admission you will be sent an appointment for the pre-assessment clinic which takes place on Thursday afternoons at the Antenatal Clinic at Calderdale Royal Hospital. Some of our ward midwives will be present at the clinic along with the doctor and anaesthetist so that you are fully informed about what to expect on the day and have the opportunity to ask questions.
On the day of your admission a named midwife will:
show you to your bed and around the ward facilities
go through your history and reason for caesarian section
allow you time to settle in before you get ready for theatre
take you to theatre along with your partner
stay with you in theatre and look after you in recovery
support you with skin to skin and feeding your baby for the first time
Your midwife will look after you for the rest of the day along with the ward team. Every woman is different but on average, be prepared to stay for another two days after your operation.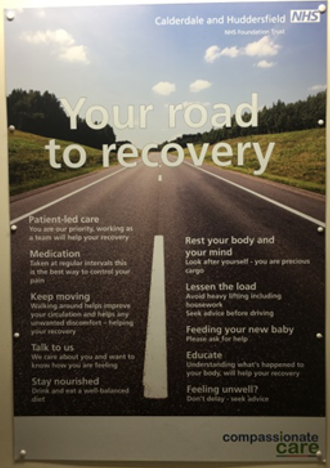 Postnatal admissions – Ward 4a / Transitional Care Ward 4d
If you have birthed your baby on Labour ward or in Theatre, you and your baby/ies will be transferred to Ward 4a for post-natal care. Our team of experienced midwives and family support workers will assist with every aspect of care for you and your baby/ies 24 hours a day.
You may stay in one of two 4 bed bays with shared toiled and bathroom facilities or allocated one of the single en-suite rooms. Rooms and beds are allocated with regard to the prioritised needs of mothers and babies.
If your baby is born prematurely or needs additional treatment such as photo-therapy, but baby does not need to be nursed on the Neonatal Unit, you may be offered a room on ward 4d, Transitional Care. This ward has an increased number of individual en suite rooms so that mothers and babies can stay together during an extended hospital stay.
You can expect:
care from a named midwife
daily checks of mother and baby
support with your chosen method of feeding your baby
visits as appropriate from the doctors
a visit from newborn hearing screeners
a visit for the newborn examination
baby to have BCG vaccine if indicated
a Bounty welcome pack (please note this is optional, let ward staff know if you do not wish this service)
to be consulted about your discharge arrangements/follow up
Guest facilities (shared by 4a, 4b & 4d)
Day room (situated on 4b) with chairs & tables, comfy sofa, TV
Complimentary tea & coffee facilities, toast, biscuits, orange juice & ice water
All meals are served from the day room
Milk kitchen for expressed breast milk storage, sterilising and preparing feeds
Meals
Whilst you are staying with us your meals will be provided. Please let us know of any dietary requirements on admission. We have facilities to make hot drinks and there is a café and a restaurant in the hospital, open Monday to Friday.
Feeding your baby
We offer round the clock feeding support specific to you and your baby's needs.
Breastfeeding – All our staff are trained to support breastfeeding. Please call for assistance and support as you need it, day and night.
Bottle Feeding – If you have chosen to bottle feed, please bring in two bottles and your powdered milk. We will support you with feeding and show you how to sterilise and make up a feed. We provide a cold water sterilising unit for your exclusive use.
Going Home
We aim to get you home as soon as possible but only when it is safe and appropriate to do so, depending on the needs of you and your baby. Although we plan your discharge in advance, your discharge home is reliant on a number of processes which can take some time to complete once the decision is made.
Follow Up
Your community midwife, GP and health visitor will be notified of your discharge home with baby and you can expect to hear from a community midwife the following day. Please ensure we have the correct discharge address and contact phone number so the community midwife can contact you. If you have any problems once home you can still contact the ward for advice until your midwife has discharged you from our care.