About the Trust
We already know that at CHFT we're all about delivering compassionate care. And we've already said that we need 'a workforce for the future'. But what's coming out loud and clear is: 'Let's create an organisation that's known for one culture of care.' This means we care for each other in the same way as we care for our patients. Here at CHFT we want to achieve brilliant people delivering brilliant care. When we get this right, we'll have a big pool of people who are interested in, tooled up, and ready to apply for new opportunities in our organisation – people who want to step up into leadership roles. As leaders, we'll feel we are part of a wider group of other CHFT people who are also working hard to be good leaders. We'll know that our talents are supported, valued and rewarded. Not only that, but people outside our organisation will look at us and say 'I hear CHFT is a cracking place to work: forward–thinking, professional and really rewarding'.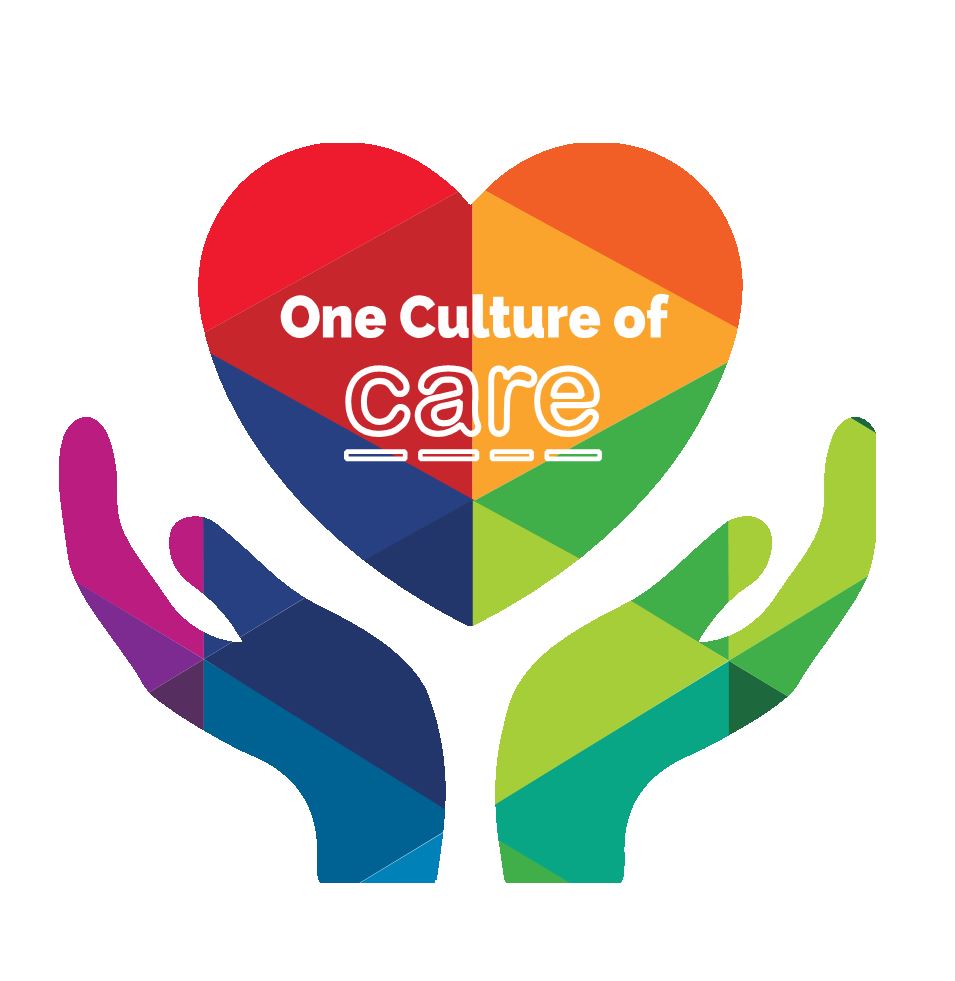 Together we will deliver outstanding compassionate care for out patients and One Culture of Care for our colleagues
You can see our values in how we behave everyday:

I'll step in other's shoes and I'll be kind, welcoming and helpful to all

I am respectful of others, I support diversity and inclusion

I'm committed to improving services and I'll go see examples of good practice

I will role model the must do's to keep everyone safe and well
Calderdale & Huddersfield NHS Foundation Trust aspires to be a leader in the digital health revolution, and is underpinned by The Health Informatics Service (THIS), a large well-established organisation hosted by CHFT employing over 240 colleagues providing support to over 40 different organisations across the UK.
With the launch of a full Electronic Patient Record in 2017 the Trust aims to be the safest, most efficient and patient centred trust in the NHS. The launch is part of a 10-15 year ongoing project of modernisation with future opportunities for research, development in this rapidly developing field of medicine. Through working at CHFT you can be part of this innovative area aiming to bring safer and more effective care to our patients.
The Trust has also recently launched a CHFT App (available on Android and iPhone) bringing together current vacancies, access to rotas, Health and Wellbeing, the Cupboard, Social Media and so on.
Electric Patient Record
Here at CHFT we are incredibly proud of our digital journey. We are one of the only Trusts to introduce the pioneering electronic patient record (EPR) system. This is more than a computer system; EPR has transformed the way everyone at both Trusts works, making sense of busy, complex health services, analysing information in clever ways and helping to manage many every-day tasks.
This system will not only help to treat patients more effectively by giving healthcare staff easier access to up-to-date information, it also uses this information to improve care, and give healthcare staff the tools needed to be safer and more efficient. It would be easy to think of EPR as simply a computer system that takes paper-based health records and stores them digitally. EPR goes beyond being a system for storing information. When patient records are stored on paper, the information can only be understood and analysed by staff reading through all of it every time they see a patient. EPR is capable of taking this information and applying the knowledge, intelligence and experience of a much wider network. This means the system is capable of suggesting plans of care, supporting clinical decision-making and acting as a double-check. In addition to this, it is a valuable tool in managing the wider healthcare system. EPR helps to manage the flow of patients through our hospitals, helping them respond to increases in demand by identifying where beds are available (or where they might be available tomorrow) and offering insights into how services are used and where they could be more efficient.
By drawing on best practice from across the NHS and beyond, EPR could give everyone working in local health services the tools they need to deliver safer, more efficient care.
Benefits
Providing accurate, up-to-date, and complete information about patients at the point of care
For you and your families – it will mean you will only have to supply your details and medical history once and will not have to repeat them at each stage of your care
For our healthcare staff caring for you – it will mean much easier access to your records so more time is spent caring and treating our patients.
Enabling quick access to patient records for more coordinated, efficient care
Securely sharing electronic information with patients and other clinicians
Helping providers more effectively diagnose patients, reduce medical errors, and provide safer care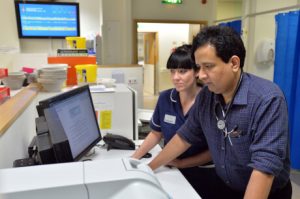 Improving patient and provider interaction and
communication, as well as health care convenience
Enabling safer, more reliable prescribing
Helping promote legible, complete documentation and
accurate, streamlined coding and billing
Enhancing privacy and security of patient data
Helping providers improve productivity and work-life balance
Enabling providers to improve efficiency and meet their business goals
Reducing costs through decreased paperwork, improved safety, reduced duplication of testing, and improved health.