Board of directors
The board meets once every two months at alternate hospitals and is open to members of the public. It has a responsibility to make sure there is a clear strategic direction for the Trust and that it fulfils its statutory responsibilities in relation to finance, governance, clinical quality and partnership working. It is made up of executive and non-executive directors.
The Board of Directors has a responsibility to make sure there is a clear strategic direction for the Trust and to fulfil its statutory responsibilities in relation to finance, governance, clinical quality and partnership working. It has a role to validate the performance of the organisation via the Executive Management Board. The Board of Directors is supported by a Committee structure including an Audit and Remuneration Committee, which have agreed terms of reference.
The Executive Board
The Executive Board is responsible for the putting together strategic and business objectives that develop Trust services in response to local needs. Members of the Executive Team, together with the Divisional Directors form the Executive Board.
The Executive team includes the Chief Executive, Medical Director, Director of Service Development, Director of Nursing, Director of Finance, Director of IM&T, Director of Personnel and Development and Head of Organisational Development. The Clinical Management Structure, Clinical Modernisation Board and Standing Sub- Committees underpin the Executive Board.
Who are The Non-executive Directors?
Non-executive directors, including the Chairman, are not full time NHS employees. They are people who live or work in the area and have shown a keen interest in helping to improve the health of local people.
Executive directors
Owen Williams
Chief Executive
Appointed: May 2012
Owen has been the Chief Executive of Calderdale and Huddersfield NHS Foundation Trust (CHFT) since May 2012. This represents his third Chief Executive role across Local Government and the NHS during a career which has spanned both the public and private sectors.
He is also a Trustee of the NHS Confederation, a national body that brings together, and speaks on behalf of, the whole health and care system. He is passionate about providing compassionate care built on CHFT's four pillars of putting the patient first; going to see; working together to get results and doing the must do's.
Owen believes that diversity of leadership and greater colleague engagement are essential to meeting increased expectations regarding the quality of care and patient safety, together with the reality of significant gaps in the financial resources available.
Ellen Armistead
Executive Nurse Director/Deputy Chief Executive
Appointed: July 2019
Ellen started her career in the NHS as a nursing auxiliary in elderly care settings.
She has held a number of leadership positions across the country as both Chief Nurse and Chief Executive in acute and community services.
Most recently Ellen was Deputy Chief Inspector of Hospitals with the Care Quality Commission.
Ellen's passion is to ensure patients are at the heart of everything we do and the experiences of those in our care are continuously improving.
Ellen believes the key to providing care to the highest standards in terms of safety and outcomes is ensuring leaders at all levels are developed and empowered to lead with compassion for our patients and colleagues.
David Birkenhead
Executive Medical Director
Initially appointed on an interim basis in June 2014. Permanent appointment from July 2015.
David has been working in the Trust as a Consultant Microbiologist since 2000. He has held a number of senior clinical leadership roles in the Trust and was appointed to the post of Medical Director in July 2015, he continues in his role as a Consultant Microbiologist on a part time basis.
As Medical Director, David shapes and leads the clinical services delivered by the Trust in order to drive the best health outcomes. Current large scale projects include reviewing how the Trust delivers care across the community and the hospitals, the development of 7 day services, and the implementation of an electronic patient record.
The Medical Director provides a professional lead for allied health professionals and medical staff and as the Trust's Responsible Officer makes recommendations to the General Medical Council around medical revalidation. David also takes the lead on education and training, research and development and infection control.
Gary Boothby
Executive Director of Finance
Appointed: November 2016
Gary has been Finance Director since November 2016. Previously he was the Deputy Director of Finance from March 2016. Gary joined the Trust from the Mid-Yorkshire Hospitals NHS Trust where he had been the Deputy Director of Finance.
Gary joined the NHS as a finance trainee following his graduation from the University of Humberside where he studied Accounting and Finance, and then went on to become a Chartered Management Accountant in 1996 whilst at Burnley Healthcare NHS Trust.
A large part of his career has been in senior divisional finance roles at both Mid-Yorkshire Hospitals NHS Trust and at Pennine Acute Hospitals where there was a strong track record of working closely with Divisions to deliver both patient improvements and financial efficiencies.
Helen Barker
Chief Operating Officer
Appointed: January 2016
Helen joined the Trust substantively as Chief Operating Officer on 1st January 2016; she held a similar post for the previous two years in Bradford having spent her career before that working in acute trusts in West Yorkshire.
Helen is a nurse by background and remains committed to providing the best experience possible for both patients and staff. With experience of leading performance improvement and transformational change programmes she brings this expertise to services across the Trust and wider community.
Suzanne Dunkley
Executive Director of Workforce and Organisational Development
Appointed: February 2018
Suzanne joins the Trust with experience across both the private and public sector in strategic HR roles. Beginning her career at Pinderfields Hospital, Suzanne spent 8 years leading a dotcom before moving into Local Authority and Transport Sectors.
She believes that the role of HR is to spot talent and help it grow, that a great employee experience leads to a great patient experience, and that organisations that work together can achieve the impossible.
Non-executive directors
Philip Lewer
Chairman
Appointment: February 2018
Philip was born in Lancashire and has lived in Yorkshire for over 40 years. His professional career began as a Mental Welfare Officer. He has worked for Bradford Council and was the Group Director for Health and Social Care at Calderdale Council, and a Regional Director for the Department of Health where he also served on the governments Standing Commission on Carers. He was chair of 'Mind the Gap' theatre company and a non-executive at Calico Housing. He was, until February 2018, Chair of NHS Leeds South and East Clinical Commissioning Group for over 5 years.
Alastair Graham
Non-Executive Director
Appointment: December 2017
Alastair is the Director of Golden Lane Housing (GLH), a leading UK charity providing housing for over 1,700 people across England, Wales and Northern Ireland. Alastair has helped GLH to develop innovative new ways of enabling people with a learning disability to live and thrive as part of the mainstream community. This has included innovative financing mechanisms such as a number of bond issues which have raised over £30m now invested in buying and adapting much needed, high quality housing in the community for people with a learning disability.
Prior to this current role, Alastair led one of the largest regeneration programmes in the north of England as Director of the Oldham Rochdale Housing Market Renewal Pathfinder. This involved developing and delivering new housing, renovating or demolishing sub-standard housing, providing major environmental improvements and establishing training schemes for local people.
Alastair's background is in social housing organisations. He was Director of Development and Finance for First Choice Housing Oldham which had around 15,000 properties at the time. He led the establishment of this Arms Length Management Organisation having previously been Assistant Director of Housing for Oldham Council. Alastair has also worked in housing in a variety of housing and support roles in London and in Buckinghamshire.
Alastair has a degree, a Diploma in Management Studies, the Chartered Institute of Housing Professional Qualification and is a fellow of the RSA. He has two sons and has lived in Calderdale for the past 25 years.
Alastair Graham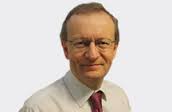 Non-Executive Director
Andy is an experienced Technology and Business Transformation executive with a successful 30-year track record in Central Government, Management Consulting, Retail and Finance sectors. Key positions held include being the group executive with global responsibility for Strategy, IT and turnaround programmes at RSA Insurance and several large-scale CIO roles in the private and public sectors including HM Government CIO. He is now working in a non-executive, advisory, teaching and voluntary capacity for a wide range of organisations. He is a Non-Executive for the Disclosure and Barring Service and for The Law Society, a guest lecturer at Lancaster University Management School and is a volunteer with the Princes Trust. With the Trust he is a member of the Audit and Risk Committee and the Finance and Performance Committee. He is married with three grown-up sons and has lived in Barkisland since 1996.
Karen Heaton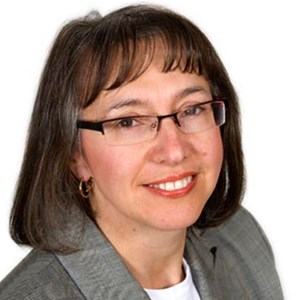 Non-Executive Director
Appointment: March 2016 to March 2019
Karen lives in Hade Edge, Holmfirth and is Director of Human Resources at the University of Manchester where she is responsible for developing and implementing people strategies to support the University's goal to be a world leading research led University by 2020.
Karen has held a number of senior human resource positions across different sectors including the not-for-profit and private sectors. As a member of the Chartered Institute of Personnel and Development she has operated as a Director Human Resources for over 25 years and is very experienced in transformational change within complex organisations.
Karen is a Non-Executive board member of One Manchester and Chair of the Remuneration Committee. Until recently she has also served as an independent member of the Prison Service Review Body advising the Government on pay and terms and conditions for staff in the prison service. Karen is Chair of the Workforce and Well Led Committee at the Trust.
Linda Patterson
Non-Executive Director
Appointment: October 2013 to September 2019
Dr Linda Patterson OBE lives in Hebden Bridge and was a consultant physician in general and geriatric medicine. She worked in clinical practice at the East Lancashire Hospitals Trust. She has been a clinical director, and has been at Board level for over 20 years as a Trust Medical Director, and the medical director of the first NHS regulator of quality, the Commission for Health Improvement (now the Care Quality Commission). She has also been a Non-Executive director for the National Patient Safety Agency. She was Clinical Vice-President of the Royal College of Physicians 2010-13 and is a Trustee of the Healthcare Quality Improvement Partnership (HQIP) which oversees the national clinical audits. She is passionate about improving quality of care, particularly using patient experiences to drive up quality. Linda chairs the Quality Committee.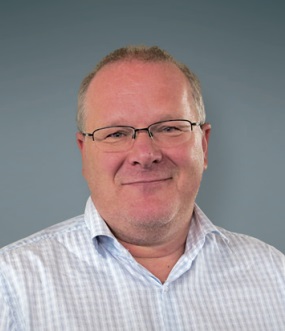 Phil Oldfield
Non-Executive Director
Appointment: September 2013 to September 2019
Phil is a Chartered Accountant and MBA and he has a wide range of senior management experience within Retail, Manufacturing, Healthcare and Consultancy. He has over 15 years' experience at Board level and has held a number of senior management roles in Logistics, IT and Operations. Previous Healthcare experience includes Finance and Commercial Director for Nuffield Hospitals, Finance Director for Health and Social Care in Guernsey and a number of consultancy projects across the NHS. Up to early 2016 Phil was also Finance Director for the Sue Ryder Charity. Phil grew up in the Huddersfield area. Phil is Chair of the Finance and Performance Committee, is a member of the Audit and Risk Committee, Charitable Funds Committee and Workforce Well-Led Committee.
Richard Hopkin
Non-Executive Director
Appointment: March 2016 to March 2019
Richard Hopkin lives in Sowerby Bridge and is a chartered accountant with 20 years' commercial experience as Finance Director / Company Secretary with two PLCs and a large private company, following 11 years in the accounting profession with a major international firm. He now runs his own business, providing financial consultancy advice, primarily to small and medium-sized enterprises and voluntary sector organisations. He is also a Non-Executive Director of a housing association, Derwent Living, and is Treasurer of the Community Foundation for Calderdale. Within the Trust he is a member of the Audit and Risk Committee and the Finance and Performance Committee. Richard is married with two children.