Our NHS Charity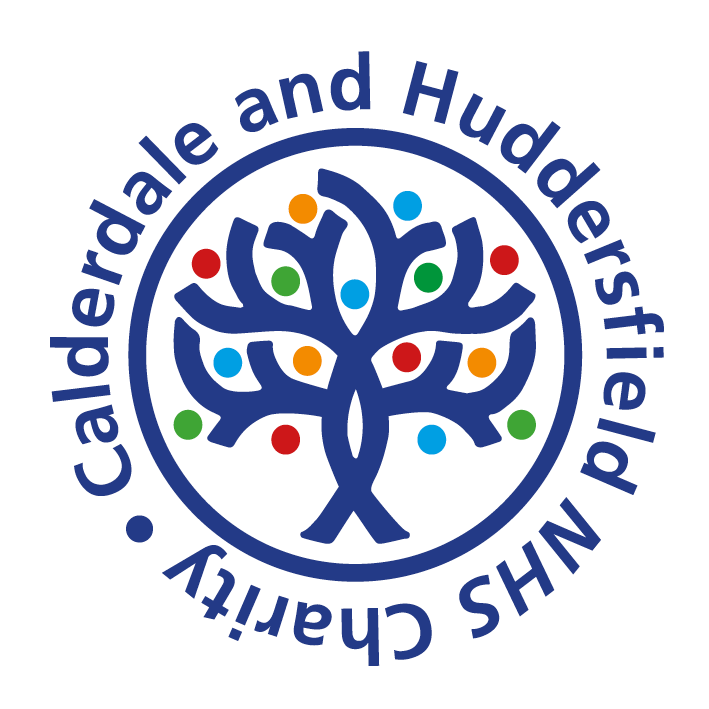 Join us for a national outpouring of love on July 5th as part of the NHS Big Tea.
THE NHS BIG TEA – A NATIONAL OUTPOURING OF LOVE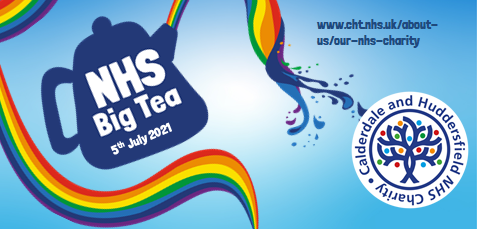 Ready for a tea party like no other?
The #NHSBigTea is coming on 5th July, the NHS's birthday. It's a national celebration of our amazing NHS staff who continue to go above and beyond for us and our loved ones.
Together, we'll pour out our love, thanks, joy and reflection.
Click on the drop down below for more information about the event, your fundraising and registering with us.
THE BIG TEA EVENT INFORMATION
For CHFT colleagues: we are holding a special event for you. If you are a colleague at CHFT, please join our NHS Charity and Colleague Engagement Team between 12pm and 4pm on Monday 5th July, at Calderdale Royal Hospital or Huddersfield Royal Infirmary. More information can be found on the CHFT Intranet or by emailing emma.kovaleski@cht.nhs.uk
For our wonderful communities: we would love you to join us in raising a cuppa and support our NHS Charity.
Click here to visit our fundraising registration page: Calderdale and Huddersfield NHS Charity: NHS Big Tea (enthuse.com) once registered we have a whole host of event materials and support for you event. Whether it is a tea party at your place of work, a virtual get together with your friends and family or perhaps a 'come to school in your best party clothes' day.
We have support and resources available, email CHFTFundraising@cht.nhs.uk to get in touch with a member of our fundraising team.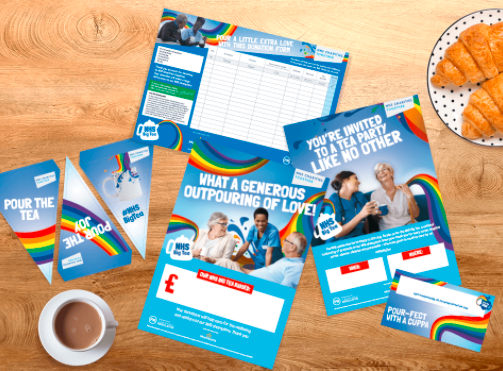 NEW EVENT- YORKSHIRE 3 PEAKS - Saturday 25th September 2021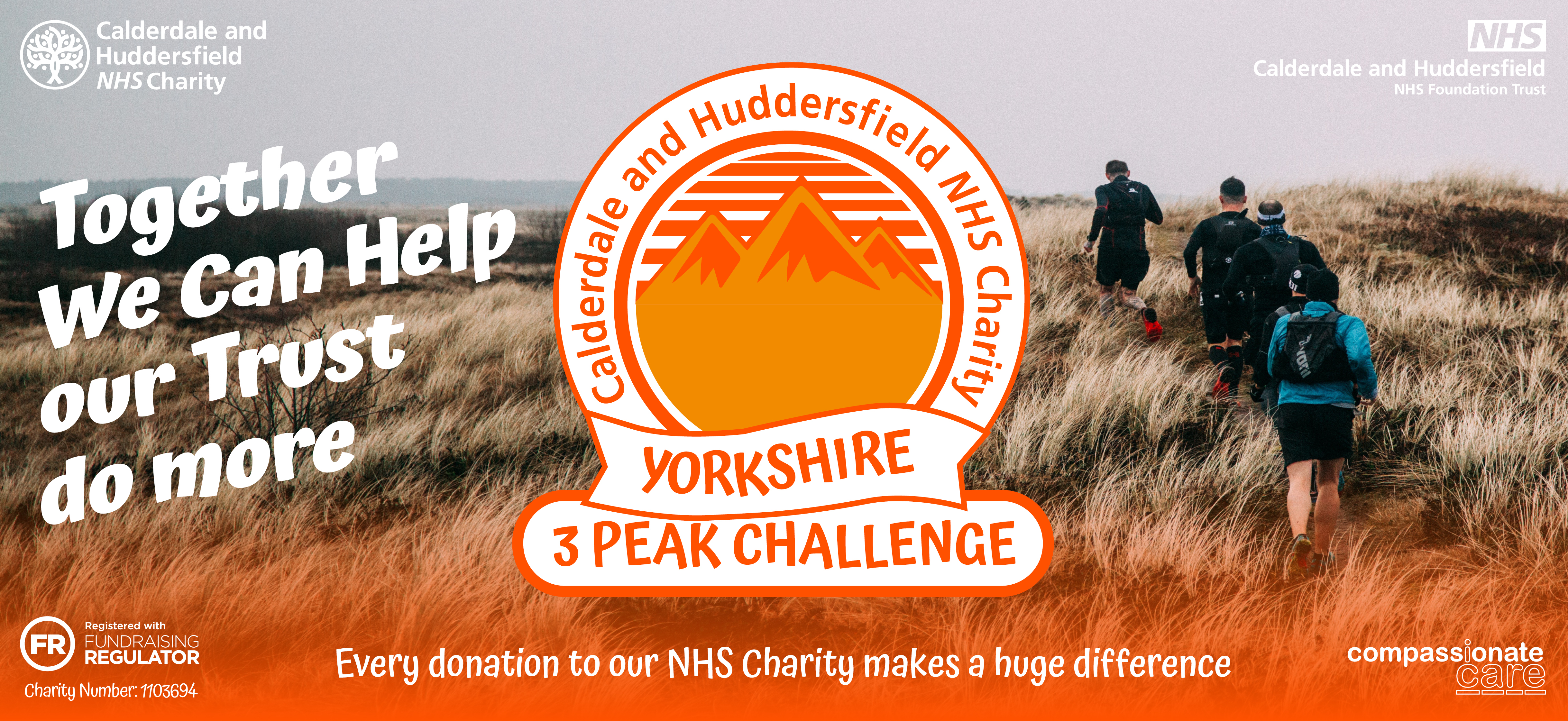 Looking for a new challenge in 2021? Dust off your walking boots and join #TeamCHFT for the famous Yorkshire Three Peaks challenge on Saturday 25th September!
undoubtedly the classic challenge, the Yorkshire 3 Peaks is approximately 25 miles in length with an elevation gain of over 1,000m!
Starting at Horton in Ribblesdale, we will take on a superb circular route of the hills - with the aim of completing the challenge within 12 hours.
We have partnered with the amazing Phil Lee at Kuta Outdoors who will be providing all the expert know how in the run up to the event, and of course on the day!
Sign up!
It's easy to sign up, just send an email to CHFTFundraising@cht.nhs.uk with your name and contact number and a member of the Fundraising Team will be back in touch!
Fundraising
The registration fee is £35 to take part, and we are suggesting a sponsorship target of £125 per individual. We of course are on hand to offer any support you may need, and in return for your donation(s) to us, you will recieve a charity t-shirt to wear on the day too.
Place your message on our Tree of Thanks
We have created a Tree of Thanks, where you can place a message and donate to help support our NHS Charity.
Find out more here: visufund.com/tree-of-thanks
We are saying a huge Thank You to NHS Charities Together
Calderdale and Huddersfield NHS Charity say a huge thank you NHS Charities Together.
Calderdale and Huddersfield NHS Charity is thanking every donor who came forwards and supported NHS Charities Together national Covid-19 campaign, as the charity have received several grants from 'NHS Charities Together' totalling £179,000.
The grants received have helped Calderdale and Huddersfield NHS Foundation Trust (CHFT) and their NHS Charity to support colleagues and patients in a variety of ways during the COVID-19 pandemic.
One area of support came from funding additional support from locally based organisation Socrates, an external organisation of Clinical Psychologists and Cognitive Behavioural Therapists. Nicola Hosty, Freedom to Speak up Guardian/EDI Manager said: "CHFT recognised that our front-line colleagues were routinely exposed to loss of patients, illness of colleagues, high levels of stress and increased exposure to Covid-19. Therefore some of our colleagues could see a deterioration of their mental health or develop anxiety or PTSD. We recognised that trauma needs should be dealt with early and effectively. Thanks to the funding we have been able to provide colleagues with access to face to face 'life changing' psychological support which would not have been available without the support of NHS Charities Together."
Another area where the grant funding supported was via the Trusts catering provision. Funds provided round the clock catering at each of the Trusts hospitals; ensuring hot meals and drinks were available at any hour of the day for day and night shift workers. Coupled with the distribution of 150 boost boxes, filled with various 'grab and go' items Calderdale and Huddersfield NHS Charity worked closely with CHFT's Colleague Engagement team to ensure everyone had access to healthy, nutritious snacks and meals, no matter what time of day.
A range of wobble rooms and break out facilities have been set up across the Trust, with one ward in particular receiving funds to fully update their staff room and ward facilities. Respiratory Ward Sister at Calderdale Royal Hospital, Nicola Clark, said: "without the funding we would not have been able to provide colleagues with such wonderful facilities. The donations have transformed the respiratory ward at Calderdale Royal Hospital and thank you so much to everyone who has donated to the appeal".
A further grant of £50,000 has recently been awarded which has contributed towards increased capacity for virtual patient visiting, and to recruit the Trusts first BAME Community Engagement Partner to coordinate and champion all aspects of BAME engagement, and develop a plan for a community-led model of working with Black communities and other key stakeholders.
Emma Kovaleski, Charity Manager at Calderdale and Huddersfield NHS Charity said "At CHFT we believe in 'one culture of care', caring for each other in the same way we care for our patients. That means that it is as important for us to look after ourselves and be kind and compassionate to our colleagues as it is to provide compassionate care to our patients. And during such challenging times we have been so touched by the kindness and generosity of our communities and feel so incredibly grateful knowing that NHS Charities Together were there for us."
Ends/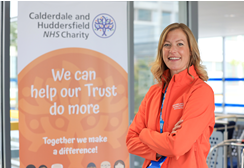 We are the official charity of Calderdale and Huddersfield NHS Foundation Trust and we are passionate about improving patient experience and supporting our NHS colleagues.
Together with the kindness and generosity of our communities we raise funds to help provide the best possible care, facilities and environment for our patients, colleagues and communities we serve.
Donations given to our NHS charity are used to enhance our services, improve hospital environments, support the wellbeing of our NHS colleagues and provide specialist lifesaving equipment – above and beyond what NHS funding can alone deliver.
We believe
Our patients should have the best possible experience we can provide

Our buildings are accessible for all and equipped to suit the individual needs of our patients and visitors

Supporting our NHS colleagues helps deliver outstanding compassionate care
Our objectives
To improve patient experience

To provide equipment, services and resources over and above NHS funding

To support the health and wellbeing of NHS colleagues

To provide the best supporter experience we can and engage our communities in achieving our vision
Meet the team
Emma Kovaleski, Charity Manager
Emma joined the Trust in 2019 as our Charity Manager. Emma has over 20 years experience both in the charitable and not for profit sectors, both at a local and national level.
Emma is a mum to 3 young boys and a keen runner - and enjoys nothing more than taking to the beautiful Yorkshire countryside across Huddersfield and Calderdale.
If you would like to support our charity by volunteering your time, please get in touch at CHFTFundraising@cht.nhs.uk or 01484 344 344
We rely heavily upon public support to raise funds for our NHs Charity, so we can support our Trust to do more. We raise funds through a number of ways including:
Monetary donations
Legacies
Community fundraising
Fundraising events and activities
Corporate support
We are also able to support our staff, volunteers and patients by recieving and distributiing gifts in kind from infividuals as well as local and national companies.
Donations to our General Fund are particularly useful to the charity, enabling us to direct funds to where they are needed most. All donations are greatly appreciated, and we will always endeavour to fulfill donor wishes to support a particular service or site is possible.
Read our annual reports and the impact we have had on the Charity Commission Website.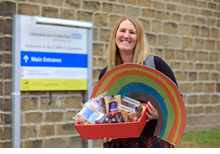 Donations to our charity are hugely appreciated, and go a long way to enhance and support patients and staff at CHFT. To make a one off or regular donation: CLICK HERE.
You can also make a donation through the following methods:
JustGiving: If you would like to set up a fundraising page, visit our JustGiving page.
Cheque: Print and complete our Donation Form to post with your cheque to Calderdale and Huddersfield NHs Charity, Charity HQ, Huddersfield Royal Infirmary, Acre Street, Lindley, Huddersfield, HD3 3EA.
Cash: Print and complete our Donation Form and bring with you to make a donation our Cashier's Office. Alternatively the Cashier's Office can provide a form on arrival. We have a Cashier's Office at both Calderdale Royal Hospital and Huddersfield Royal Infirmary.
Leave a gift: You can leave a gift to the charity in your will. If you would like to discuss, please contact our Charity Office at chftfundraising@cht.nhs.uk or call 01484 344 344. All correspondence regarding a legacy donation should be sent to the Charity Office.
If you have a preference for whether your donation is allocated to our general fund or a specific department or service, please mention in the donor message or get in touch.
Gift Aid
Gift Aid allows charity's like us to make your donation go even further by claiming an additional 25p on every £1 you donate which is eligible for Gift Aid.
Before we can claim the Gift Aid on your donations, you must complete a Gift Aid declaration to confirm you are eligible. You will be asked if you would like to complete a Gift Aid declaration when you donate through JustGiving or when you make a cheque/cash donation.
You can learn more about Gift Aid on the gov.uk website.
Gifts in kind
Gifts in kind provide our Trust with essential goods and services, and so save money. They can also help us to raise funds, when prizes are donated for raffles and other fundraising activities. If you would like to donate items or services, we would love to hear from you.
Before delivering a gift in kind to our wards, please contact our Charity Office. Whilst we are incredibly grateful for the gifts donated to our sites, we are not able to accept everything.
Thank you for making a difference and supporting your local NHS Charity.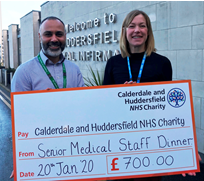 Getting started
If you already know what type of fundraising activity or event you are taking part in, or you would like some support in developing your own fundraising event, please get in touch with our team at CHFTfundraising@cht.nhs.uk
Our Fundraising Team are on hand to provide you with all the support and advice you may require.
Legal stuff
We are committed to upholding excellent fundraising standards, in line with the Fundraising Code of Conduct, and we ask all our fundraisers to do the same. Please read the important information below before starting to fundraise.
If you have any questions, please do not hesitate to get in touch with the Charity Office. We are here to provide advice and help to our supporters.
Licences: You may need a licence if organising an event, particularly if selling alcohol or food. Get in touch with your local council about what permissions are needed.
Raffles and Lotteries: There are rules you must follow when raising funds through a raffle, lottery or other activity involving gambling. Some activities require a licence. For guidance, visit the Gambling Commission.
Street collections: Street collections require a licence from the local council for the time and location of the collection. Contact our Charity Office on 01484 344 344 or chftfundraising@cht.nhs.uk who can assist.
Collections on private property: Before you can collect on privately owned property, written consent should be sought from the owner or business. You must not collect door to door.
Insurance: Some event venues may require you to have insurance, so it is advised to check with the venue first before fundraising.
Once you have raised and colleacted your funds, we ask that these are donated to the charity within 28 days. If a JustGiving Fundraising Page has been used to collect donations, the money will come directly to us. Otherwise please refer to our How to make a donation section for ways in which you can get your donation to us.
Calderdale and Huddersfield NHS Charity us a registered member of the Fundraising Regulator, the independent regulator of charitable fundraising in England, Wales and Northern Ireland.
The Fundraising Promise outlines the commitment made to donors and the public byfundraising organisations which register with the Fundraising Regulator. Those who register with the regulator agree to ensure their fundraising is legal, open, honest and respectful. The standards for fundraising are set out in the Code of Fundrising Practice.
We will commit to high standards
We will adhere to the Fundraising Code of Practice
We will monitor fundraisers, volunteers and third parties working with us to raise funds, to ensure that they comply with the Code of Fundraising Practice and with this Promise.
We will comply with the law as it applies to charities and fundraising.
We will display the Fundraising Regulator badge on our fundraising material to show we are committed to good practice.
We will be clear, honest and open
We will tell the truth and we will not exaggerate.
We will do what we say we are going to do with donations we receive.
We will be clear about who we are and what we do.
We will give a clear explanation of how you can make a gift and change a regular donation.
Where we ask a third party to fundraise on our behalf, we will make this relationship and the financial arrangement transparent.
We will be able to explain our fundraising costs and show how they are in the best interests of our cause if challenged.
We will ensure our complaints process is clear and easily accessible.
We will provide clear and evidence based reasons for our decisions on complaints.
We will be respectful
We will respect your rights and privacy.
We will not put undue pressure on you to make a gift. If you do not want to give or wish to cease giving, we will respect your decision.
We will have a procedure for dealing with people in vulnerable circumstances and it will be available on request.
Where the law requires, we will get your consent before we contact you to fundraise.
If you tell us that you don't want us to contact you in a particular way we will not do so. We will work with the Telephone, Mail and Fundraising Preference Services to ensure that those who choose not to receive specific types of communication don't have to.
We will be fair and reasonable
We will treat donors and the public fairly, showing sensitivity and adapting our approach depending on your needs.
We will take care not to use any images or words that intentionally cause distress or anxiety.
We will take care not to cause nuisance or disruption to the public.
We will be accountable and responsible
We will manage our resources responsibly and consider the impact of our fundraising on our donors, supporters and the wider public.
If you are unhappy with anything we've done whilst fundraising, you can contact us to make a complaint. We will listen to feedback and respond appropriately to compliments and criticism we receive.
We will have a complaints procedure, a copy of which will be available on our website or available on request.
Our complaints procedure will let you know how to contact the Fundraising Regulator in the event that you feel our response is unsatisfactory.
We will monitor and record the number of complaints we receive each year and share this data with the Fundraising Regulator on request.
How to make a complaint
We are committed to maintaining a high standard of fundraisng. If it happens that we do not meet our own high standards, or our donors' expectations, we want to hear about it to crrect any issues as quickly as possible, ensuring they never happen again.
There are a number of ways you can contact us and tell us your thoughts:
Call us: 01484 344 344
Email us: chftfundraising@cht.nhs.uk
Write to us: Calderdale and Huddersfield NHS Charity, Charity HQ, Huddersfield Royal Infirmary, Acre Street, Lindley, Huddersfield, HD3 3EA.
Please include your name, address and contact telephone number in your email or letter so that we can get back in touch quickly with you.
We commit to respond with the outcome of our investigations in writing within 28 days of recieving your complaint.
We will securely keep a record of your complaint and how it was investigated for 24 months, unless you request your information be destroyed. The details of your complaint may be shared with the Fundraising Regulator.
Who else can help?
If you are unhappy with theoutcome of our investigation of your complaint relating to our fundraising practice, you can contact the Fundraising Regulator to investigate the complaint.
You must contact them within two months of recieving a response from us.
There are a number of ways you can contact the Fundraising Regulator:
Email then at complaints at complaints@fundraisingregulator.org.uk
Call them at 0300 999 3407
Complete their online complaints form at www.fundraisingregulator.org.uk/complaints/make-complaint
Write to them: Fundraising Regulator 2nd floor, CAN Mezzanine Building, 49-51 East Road, London, N1 6AH
Alternatively if your complaint is related to another area of our work and you do not feel satisfied with our response, you can contact the Charity Commission
The Charity Commission P O Box 1227 Liverpool L69 3UG
Tel: 0845 3000 218 www.charity-commission.gov.uk
Our charity Office is alwys here to provide you with support, advice and fundraising resources throughout your fundraising journey.
Call us: 01484 344 344
Email us: chftfundraising@cht.nhs.uk
Write to us: Calderdale and Huddersfield NHS Charity, Charity HQ, Huddersfield Royal Infirmary, Acre Street, Lindley, HD3 3EA
Say hello on social media
Facebook:@CHFTCharity
Twitter: @CHFTCharity
Instagram:@chft_nhs_charity
Privacy notice
We, Calderdale and Huddersfield NHS Charity, respect your concerns about privacy and value the relationship we have with you. We are committed to ensuring that your privacy is protected. This policy sets out how and why we collect and use your personal information, and how we protect it.
We may collect your data in one or more of the following ways:
When you make a donation to Calderdale and Huddersfield NHS Charity, either in person, by post or online.
When you choose to fundraise in aid of Calderdale and Huddersfield NHS Charity and inform a member of our team by telephone, email or in person.
When you complete our Fundraising Registration form either online or by hand.
When you sponsor someone who is raising money in aid of Calderdale and Huddersfield NHS Charity on a sponsor form or online giving platform.
When you express interest in or sign up to take part in one of our events.
When you express interest in the work of Calderdale and Huddersfield NHS Charity to a member of our team by telephone, email or in person.
When you express interest in volunteering for Calderdale and Huddersfield NHS Charity to a member of our team by telephone, email or in person.
When you enter a prize draw.
If we ask you to provide certain information by which you can be identified, it will only be used in accordance with this privacy statement and in line with the General Data Protection Regulation (GDPR).
Charity Registration Number: 1103694